Chargoggagoggmanchauggagoggchaubunagungamaugg this lake has the longest name of any place in the United States. It is located in Webster, MA and is more commonly called Webster Lake (probably because most people can't pronounce its full name!). This name comes from the Nipmuc people and means "I fish on my side of the lake, you fish on yours and no one fishes in between."
Webster is about half way between Hartford and Boston and makes a great spot to stop and visit if you are traveling through. There is a lot of history to be found here as native people used it as a meeting place since many different tribal territories surrounded the area. The lake was formed by glaciers and is fed by an underground spring. There is great fishing to be found here.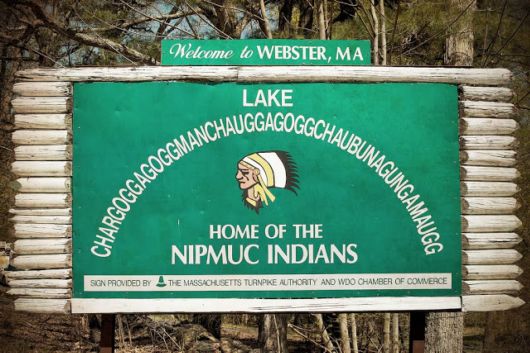 Visiting the area is a great way to spend some time with nature. There is a hiking trail called the Walkabout Trail in the area with some great views. Tourists often enjoy the swamps around the edges of the lake as good spots to look for wildlife. If you're looking for something a little more exciting, there is whitewater rafting on the Quinebaug River. Go in the springtime for the fastest water.
If you are there in the summer, swimming and boating are very popular activities on the lake. Memorial Beach is a great beach on the lake with bright white sand. It gets quite busy in the summertime, so go early if you don't want to get stuck on a rocky part. Bring some goggles if you plan to swim because the water is very clear and you will probably be able to spot some fish. Park in town and walk to the beach as it is a short walk and will save you some money. As you probably guessed by the meaning of its name, the lake is a popular fishing spot. Most of Massachusetts 22 types of fish can be found here. The clear, deep water and large amounts of food available allow the fish grow quite large.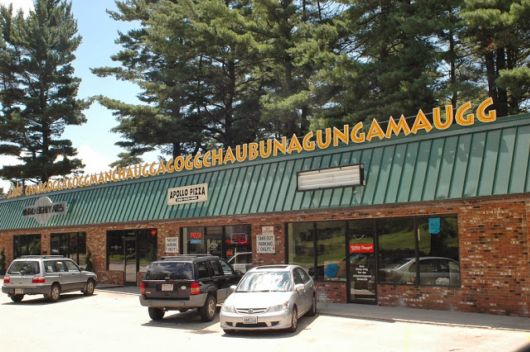 We suggest you spend a couple days in the late spring or summer visiting Webster Lake. Since it is an outdoor vacation, consider spending the night at the KOA campground in Webster to get the full experience. Enjoy your trip and you will be able to tell people you have been to the place with the longest name in the United States.