10. McGuire's Grand Burger. Price $ 100. Served at McGuire's Irish Pub in Pensacola, Florida, USA.
Surprisingly, it is not a regular burger is served with Irish beer and champagne Moet & Chandon.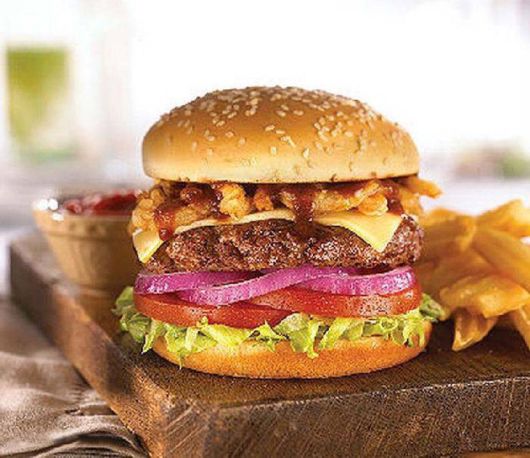 09.
Hamburger "Million rupees." Price $ 108. Served in the Four Seasons Hotel in Jakarta, Indonesia. The structure of this mushroom burger includes rare and special Korean salad.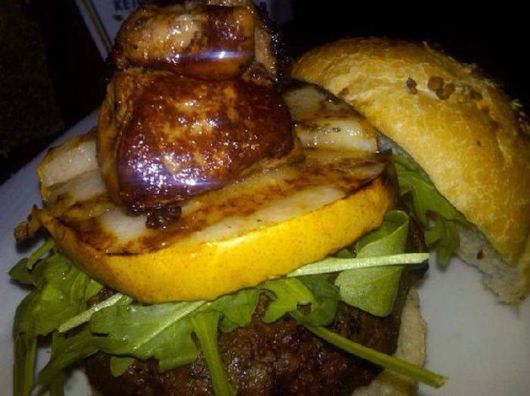 08.
The DB Royale Double Truffle Burger. Price $ 140. Bistro provides a "Moderne" in New York and its branch in Las Vegas. The structure includes marinated in red wine elite beef, foie gras and black truffle.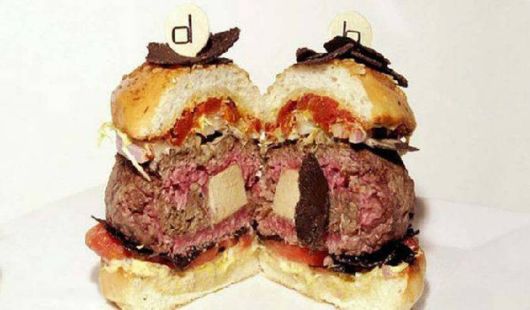 07.
Richard Nouveau Burger. Price $ 175. Served since 2008 in New York City at a school with a screaming the name "burger shop on Wall Street." Burger was sprinkled with gold leaf in the filling contained 25 grams of black truffles, gourmet Gruyere and other delicacies. But the "burger shop" had to declare bankruptcy. Apparently, fans sprinkled with gold meal in New York was not much.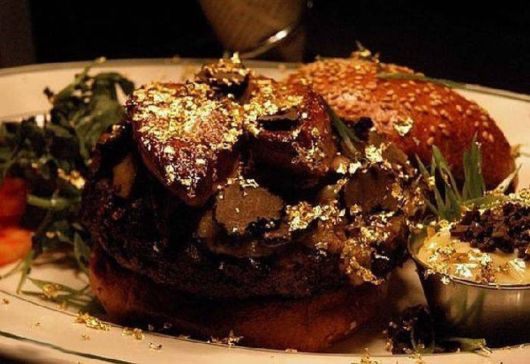 06.
The Burger. Price $ 200. Burger King has launched a network is probably the most expensive in the history of fast food hamburger. But not to get rich – it was a charity event. Posh burger "limited edition" with the elite beef, white truffles, ham Pata Negra, Himalayan pink salt, organic white wine and incredible mayonnaise sold only one institution network in London and on Wednesdays.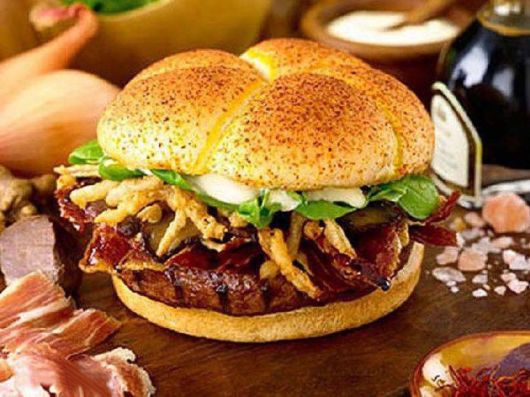 05.
Serendipity Burger. Price $ 295. This appeared in the hamburger restaurant menu "Serendipity 3" in New York. The structure was part of the Japanese marbled beef, butter with a mixture of 10 herbs, smoked pacific salt, cheddar cheese, black truffles, egg, white truffles, special sauce, caviar, and specific, golden color, which is grown only on one farm in the world, China. Included was a gold toothpick with a small brilliantikom. In this experiment, no institution has stopped and is now in its menu is registered in the Guinness Book of Records world's most expensive dessert for $ 1,000.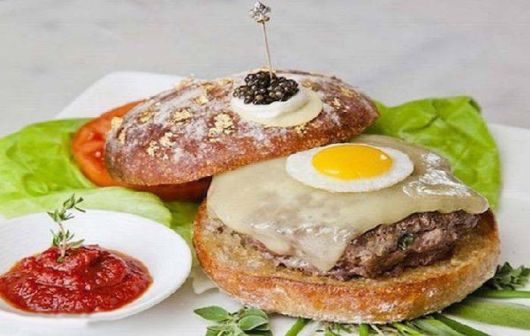 04.
Douche Burger. Price $ 666. You can buy it in the van on wheels "666 Burger" in New York. Kobe beef, Gruyere cheese, lobster, truffles, caviar and barbecue sauce, made with coffee beans "Kopi luwak." To be more convincing wrapped in gold.
03.
Kobe Beef and Maine Lobster Burger. Price $ 777. You can try the hotel restaurant in Paris Las Vegas. Again, Kobe beef from Japan, marble. Fresh lobster. And caramelized onions, brie cheese, prosciutto, centennial vinegar. Served with a bottle of pink champagne Dom Perignon.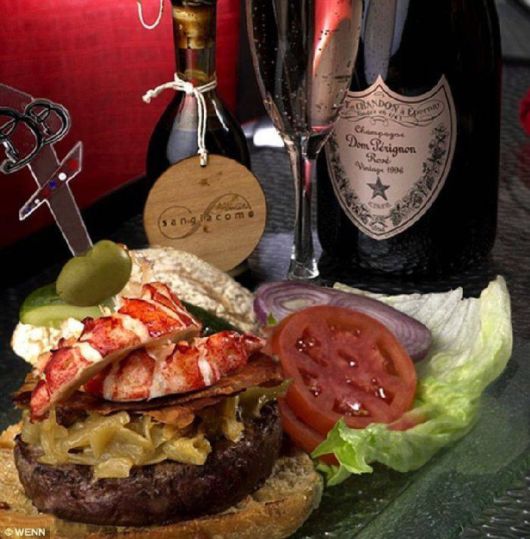 02.
Absolutely Ridiculous Burger. Price $ 1,999. Served in a sports bar Mallie's in Michigan. It's just the most enormous burger in the world, without any frills. It weighs just over 153 lbs. Enough for a huge company. If you want to order it to go, have to throw another $ 200.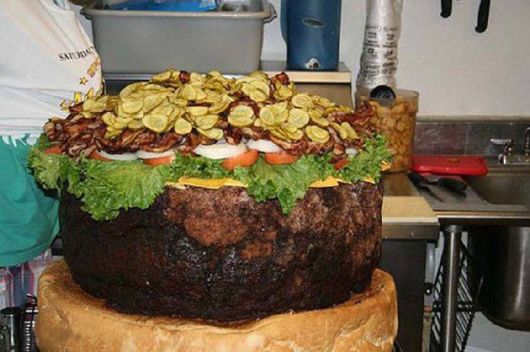 01.
FleurBurger 5000. Price $ 5000. And cnova Las Vegas Restaurant Fleur at the Four Seasons. Truffle sauce and truffles on a truffle brioche bun, plus a bottle of Chateau Petrus 1995 harvest.