Looking for a good venue is top of most bride-to-bes' to do list, but selecting somewhere that stands out from the rest is easier said than done. Long gone are the days when a simple hotel buffet was a priority in a wedding. Nowadays weddings lay emphasis on personality of the bride and groom. It's becoming difficult to find someplace that's really unique-but not impossible. Below are some of the weird and wonderful places to tie the knot.
1.The Film Studio
The world famous Pinewood Studios, the location for a host of box office hits including many James Bond films has been used as a wedding venue too! You can choose to spread your wedding across both the original manor house and specific film or TV studios. Get ready with a pose!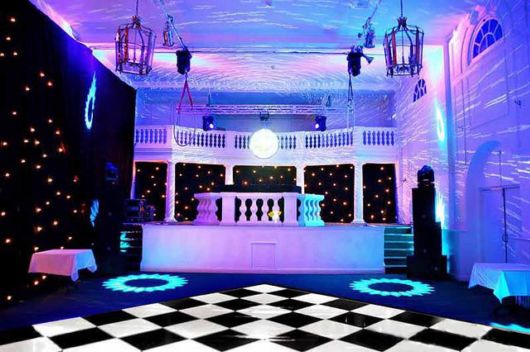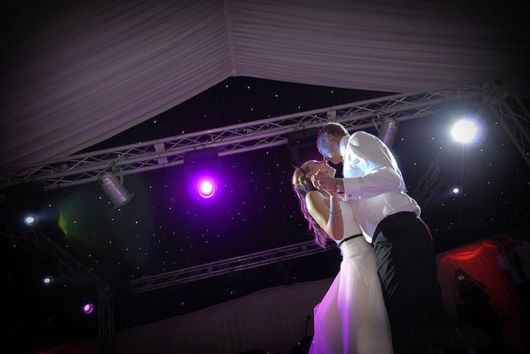 2.The Treehouse
The Lodge will drift your guests back to their childhood with its delightfully rustic treehouse overlooking Loch Goil in Scotland. It's an intimate and romantic venue with sweeping mountains and lake views with a room just enough for 25 people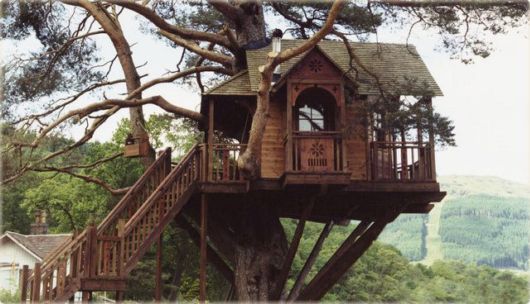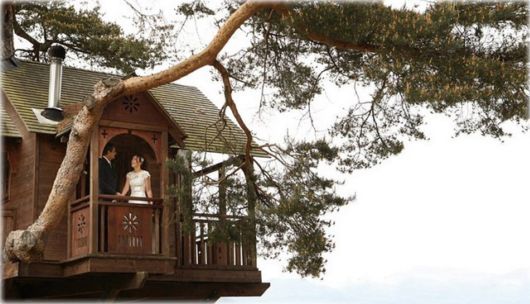 3.The Old Swimming Pool
The Decorium is a unique building that began its life in 1895 with an idea to provide a public swimming pool for the local community. It is a neo-classically designed complex inspired by Roman architecture. Located in north London, this venue will dazzle your guests wih the elegant foyer entrance and 5,500 square foot "Emperor Suite" dating back to 1895.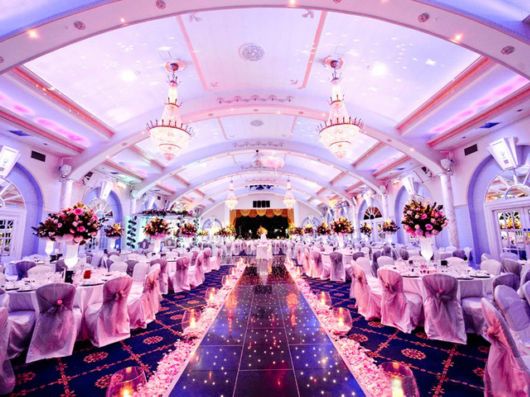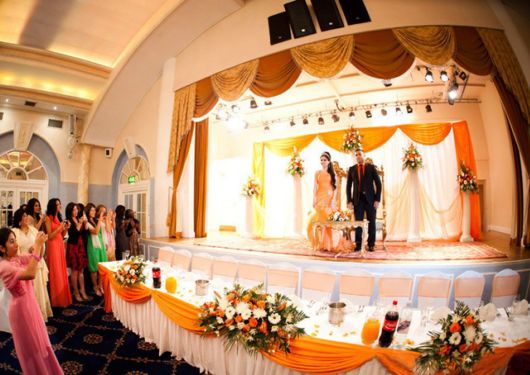 4.The Dinosaur Museum
Few couples could claim to have exchanged vows within the shadows of a T Rex, but at the Great North Museum in Newcastle that's exactly what you can do! Newlyweds can also opt to tie the knot amidst the museum's Ancient Egyptian mummies.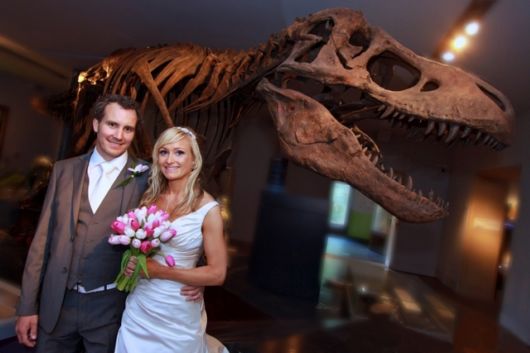 5.The Art Gallery
Have you ever considered getting married in an art gallery? Why not say "I do" in the company of some of history's finest masterpieces? Well, now you can in Laing Art Gallery, Newcastle.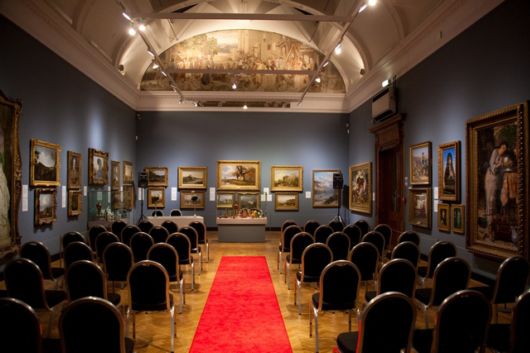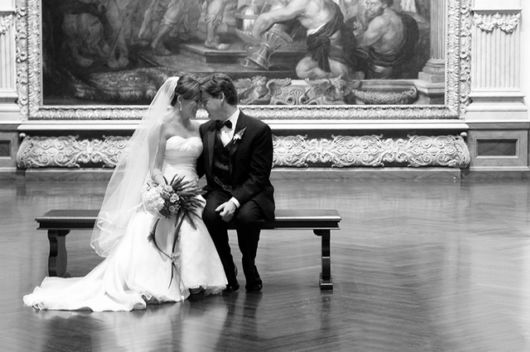 6.The Inner City Warehouse
This East London Warehouse-most recently a motor mechanics-comes minus a wedding licence, but its sheer space and resemblance to "Aladdin's Cave" provides an unusual reception. Couples can select from different floors with the charm of skylight roofing, textured walls and leftover furniture from films and photo shoots.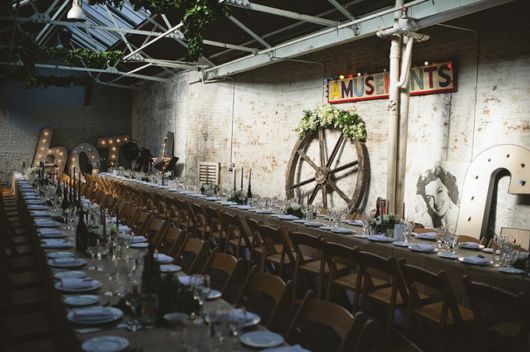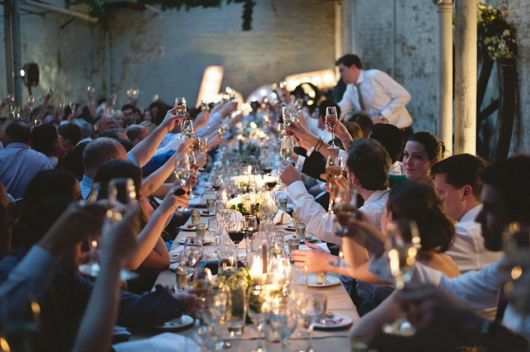 7.The Whisky Vault
A shortage of drinks can sometimes be a problem at weddings, but not so at Edinburgh's Scotch Whisky Experience, where the happy couple can celebrate amidst the world's largest collection of the good stuff. With floor-to-ceiling glass and crystal chandelier, it's a stunning place for a reception.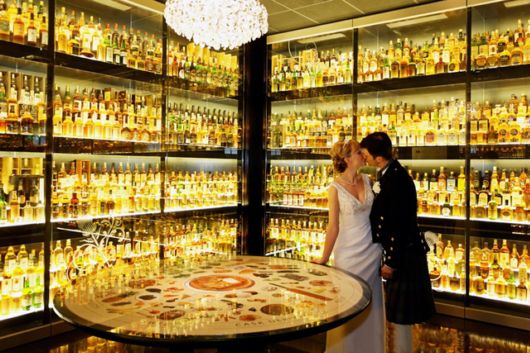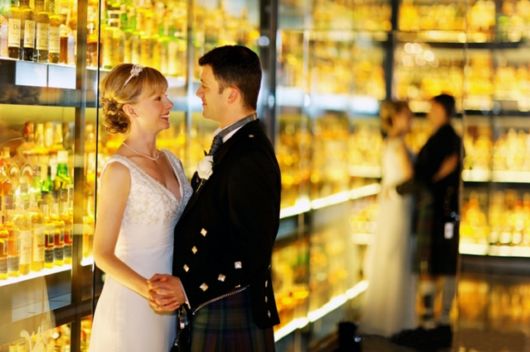 8.The Jet Inspired Hotel
Most of the time a hotel is a hotel, and it's hard to distinguish one wedding there from the next. This is not the case with the Aviator, a boutique hotel with a Guggenheim-inspired lobby and a stunning design from an aeronautic theme. Couples can wed on-site and hire the legendary 4th floor space for a reception, complete with an atrium and sky lounge.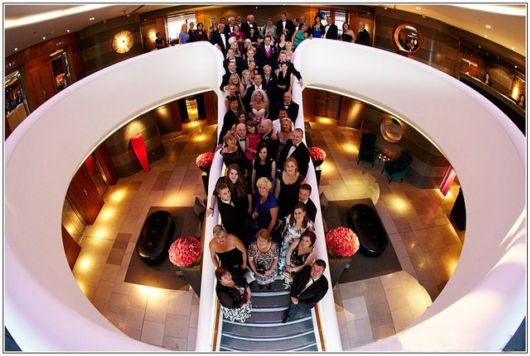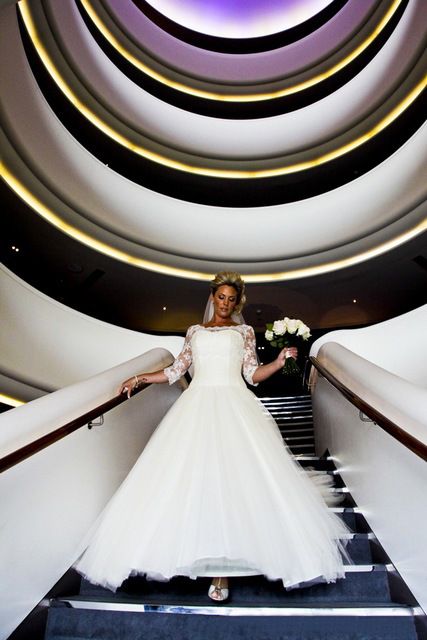 9.The Walking Wedding
Why limit yourself to one venue when you can get married on the trot? That's the philosophy of Wedding Walks, who will plan your big day around a special outdoor route chosen by you. From vintage tea parties to woodland wonderlands, Wedding Walks will even plan a variety of reception options.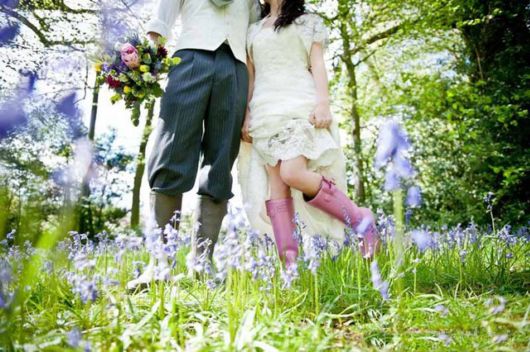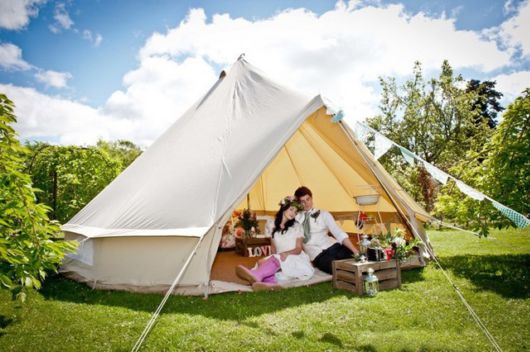 10.The Subtarranean Lake
Grab yourself a venue with this underground lake housed within three giant caverns in Cornwall. The entire space is candlelit during ceremonies and there's even a little boat for that extra touch of romance. The venue organisers will even provide a registrar alngwith caterers,photographers and florists.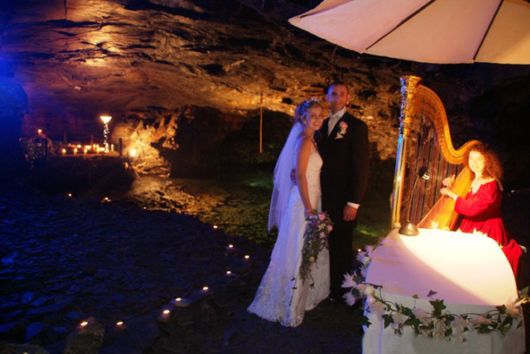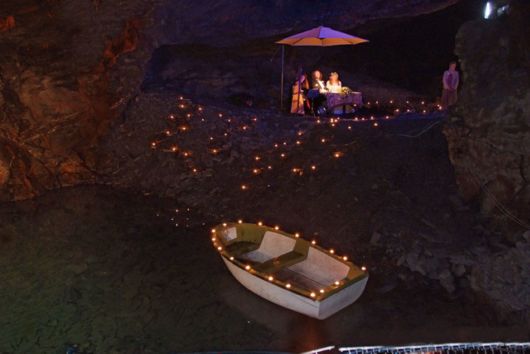 11.The Beach
Whenever we think of beach weddings, we tend to associate them with Hawaii or Mexico but Beach Weddings Bournemouth recently became the first venue in England to be licensed for official services by the sea. Ceremonies take place around a beautifully designed hut. Tie the knot, grab yourself an ice-cream and walk down to the sea just metres away..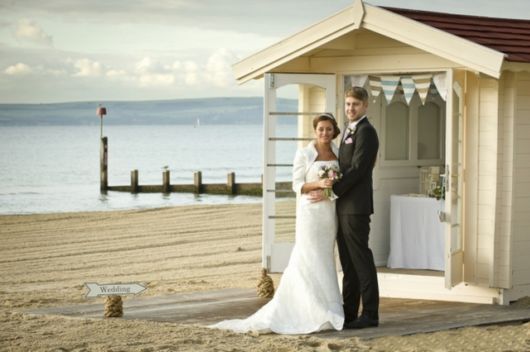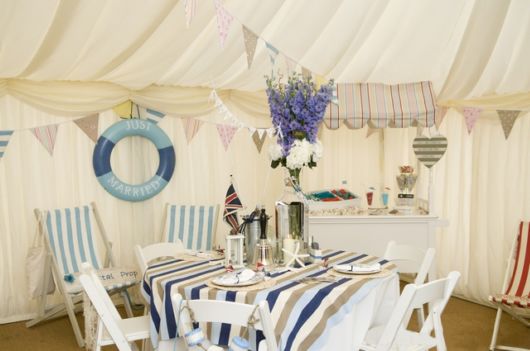 12.The Gherkin
If it's the wow factor you're after, this iconic London landmark will surely deliver. Couples lucky enough to hold their wedding at the Gherkin are in for a once in a lifetime experience. It offers a 360 degree view over The City of London and leaves the guests speechless upon exiting the elevator on the 38th floor. As the sun goes down there's really no better backdrop for toasts and some dancing than the sparkling lights of London town!