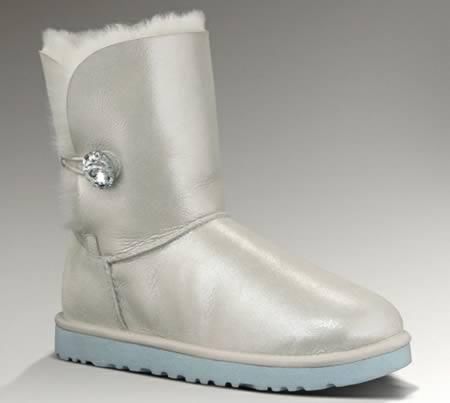 We all know that these Ugg Boots are extremely popular and every woman in the world loves them more than anything else? but would they go that far and wear the Ugg Boots even during one of the most important moments of their lives? Like their wedding? Apparently the answer is yes and the Ugg Boots wedding collection has been launched with the creators designing a bunch of UGG Boots that would go perfectly with any wedding dress and even make you extremely comfortable.
With prices ranging from $70 (for a pair of wedding flip flops) to $225, the wedding UGG Boots just might be a hit.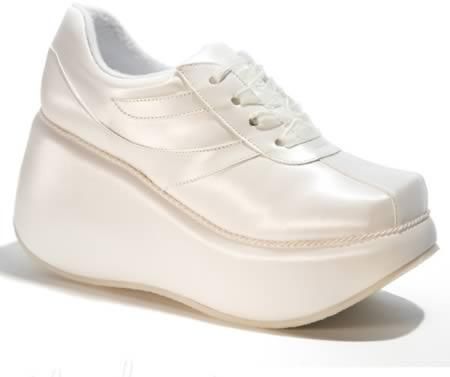 This weird shoe sold by The Lovely Bride, has a 3 -inch platform and believe it or not, is made for brides-to-be. I must say I prefer high heels (even low heels in some situations), but platforms?!? On a wedding day? For the bride to wear? You be the judge.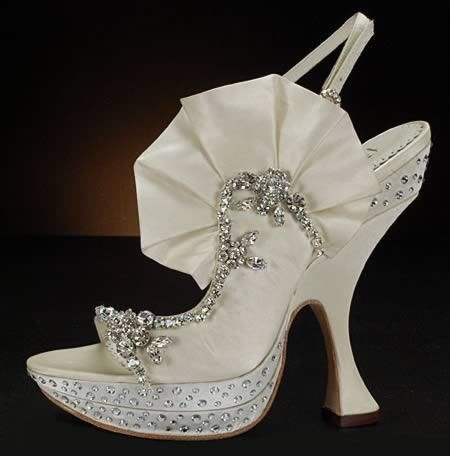 The Sissy wedding shoe by Benjamin Adams is what one would expect in a European designer runway show finale. Absolutely stunning!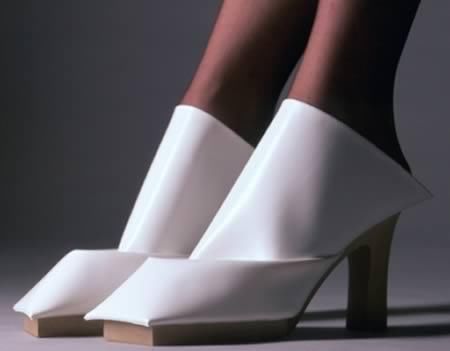 Looks like origami shoes.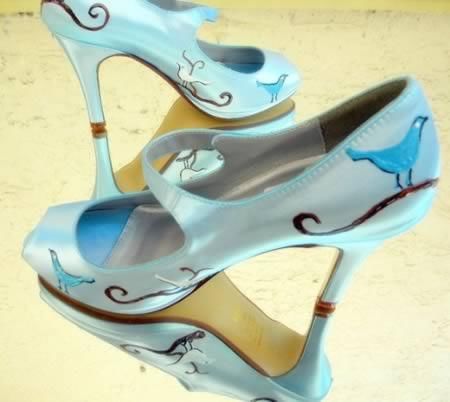 These hand-painted satin shoes are designed specifically so that a bride can wear ?something blue? that's very special. Etsy seller norakaren has all kinds of hand painted and decorated shoes for weddings or other special occasions, and will do custom projects, too.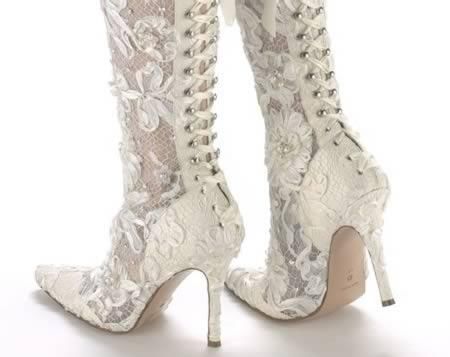 Did you know that, if you're so inclined and you have a never-ending source of money (i.e. access to the Trump, Winfrey or Gates fortunes or you're a top Hollywood celebrity or recording star) you can nab a pair of handmade bridal shoes for the considerable sum of $20,000? Yes, you can.
Allow me to introduce the magnificent handiwork of Anello & Davide, an 86-year-old British footwear company that has created kicks for Marilyn Monroe, the Beatles (remember the ?Beatle Boot??) and for Judy Garland, who wore their unforgettable, sparkling ruby slippers in The Wizard of Oz.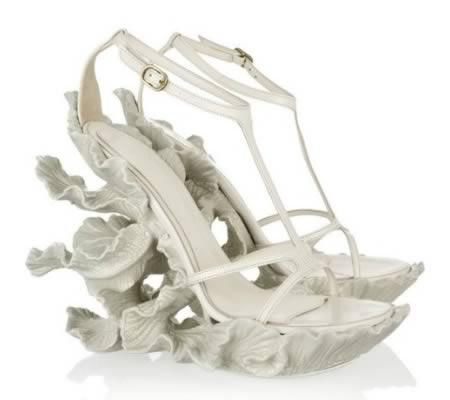 Alexander McQueen Resin and Leather Sandals from Net-a-Porter. Price tag? $3,495.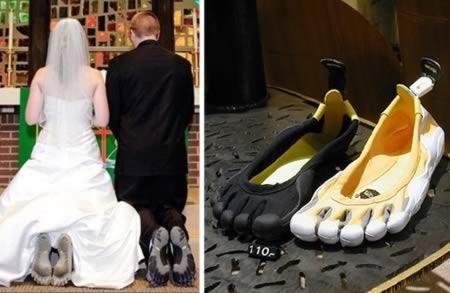 Almost barefoot… for runaway brides.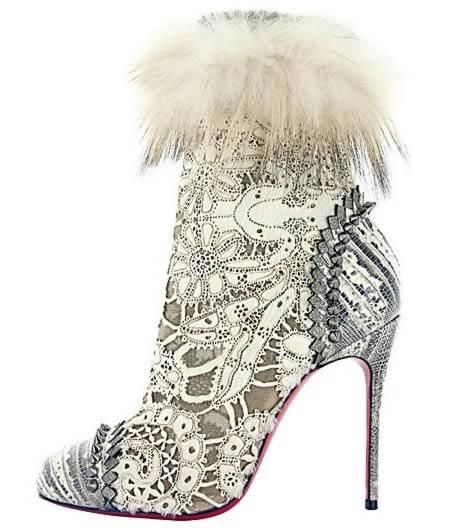 Christian Louboutin's shoes.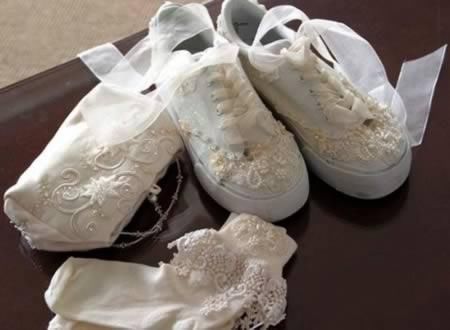 A pair of bridal sneakers, by Something Thine, a creative company that offers tailor-made wedding shoes and other accessories.