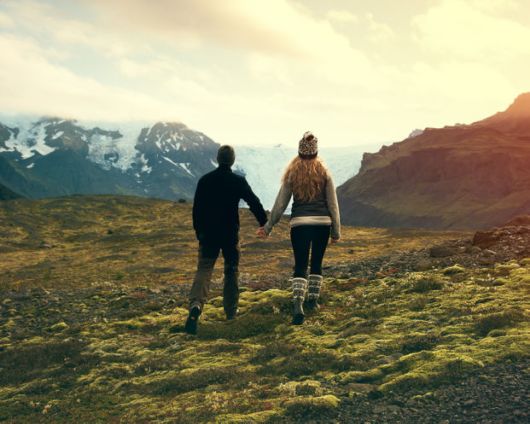 Planning a wedding isn't easy, in fact it can almost be quite daunting, something that Jeremy and Rachelle found when they first sat down to start planning their own. Guest lists, menus, venues, it was all one big headache and a financial burden. The couple toyed with the idea for a while before one day Rachelle suggested ?Why don?t we get married in Iceland instead??.
Just a few weeks later the couple found themselves in Iceland with no set plans living from a van and exploring all the best that Iceland has to offer, from spectacular glaciers, waterfalls and geysers. The couple knew that when they came across the perfect spot to get married they would know.
By chance they stumbled across the ruins of an old church, the only one to survive a volcanic eruption that happened a long time ago. It was at this moment they knew they had found the perfect location. With just the two of them present and nature as their witness they exchanged their vows, rings and then hugged and kissed before continuing on their adventure.
With the money they saved from not having a traditional wedding they had enough money to invite photographer Troy Moth along for the last part of their trip and he was able to capture everything in these beautiful photographs.