These are 3 of the steepest streets in the World, includes the Guinness record setting Baldwin Street in Dunedin New Zealand, Canton Street in the US and the picturesque Waipio Valley road in Hawaii!


Baldwin Street ( Dunedin, New Zealand )
Baldwin Street, in a quiet suburban part of New Zealand's southern city of Dunedin, is reputed to be the world's steepest street. It is located in the suburb of North East Valley, 3.5 kilometres northeast of Dunedin's city centre. At its maximum, the slope of Baldwin Street is approximately 1:2.86 (19° or 35%) – that is, for every 2.86 metres travelled horizontally, the elevation rises by 1 metre. Baldwin Street's claim to fame has caused some controversy after it emerged that the original entry in the Guinness Book of Record.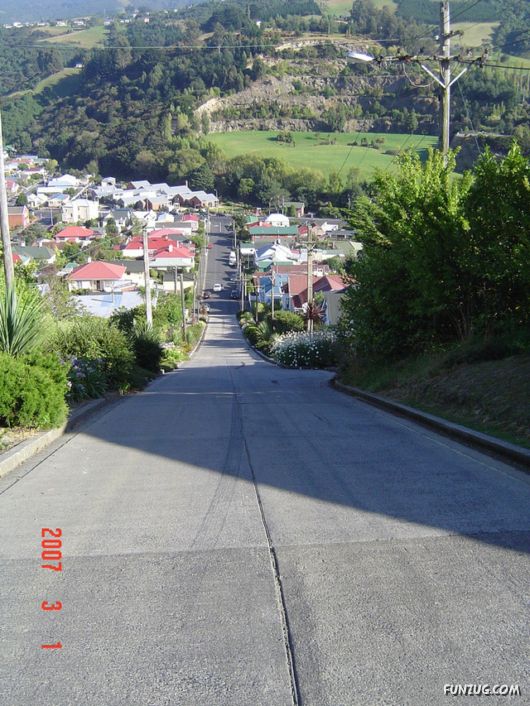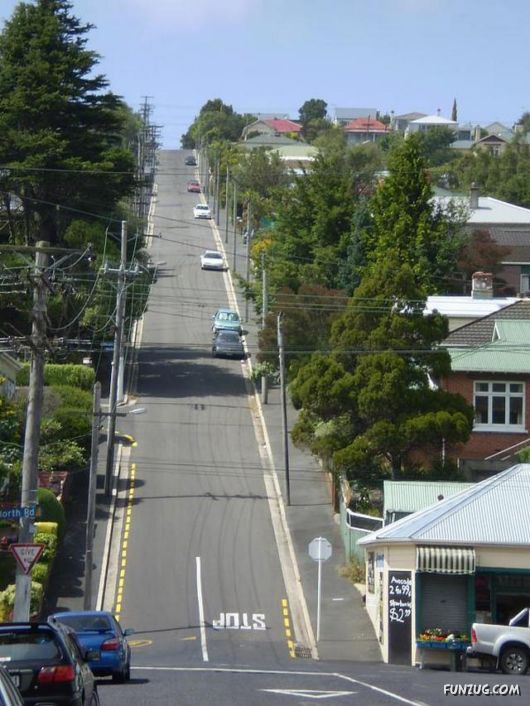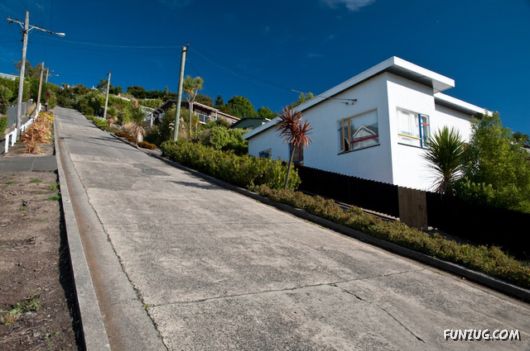 Canton Avenue ( Pittsburgh, United States )
Canton Avenue is quite possibly also the steepest street in the world, as Baldwin Street in New Zealand, which is recognized by the Guinness Book of World Records as the world's steepest, has an officially-recorded grade of 35%, two percent less than Canton's. However, Baldwin Street's angle continues over a longer trajectory.
Canton Avenue has a grade of 37%, meaning that for every 100 ft (30 m) of horizontal distance traveled, the elevation changes by 37 ft (11 m)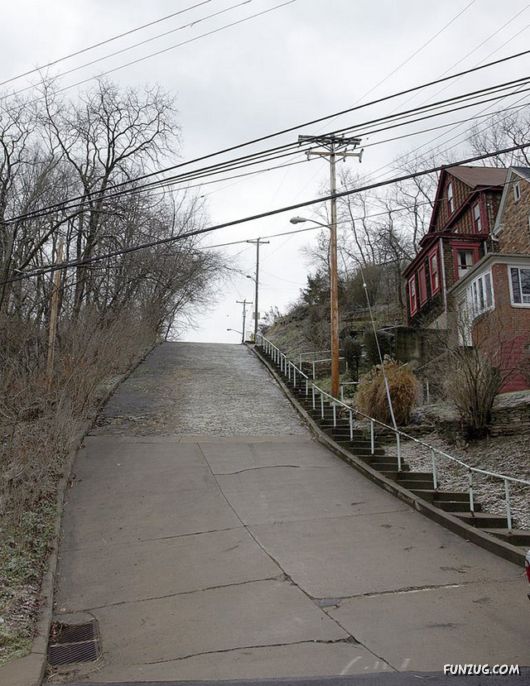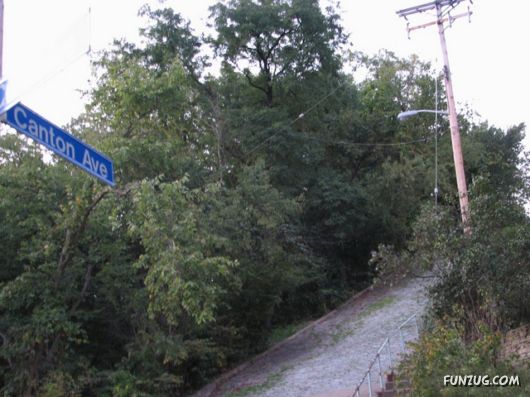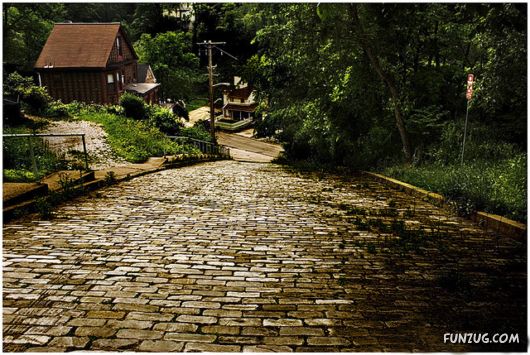 Waipio Valley ( Hawaii )
Waipiʻo Valley is a valley located in the Hamakua District of the Big Island of Hawaiʻi. "Waipiʻo" means "curved water" in the Hawaiian language.
A steep road leads down into the valley from a lookout point located on the top of the southern wall of the valley. The road gains 800 vertical feet (243.84 m) in 0.6 miles (0.9 km) at a 25% average grade, with steeper grades in sections. This is a paved public road but it is open only to 4 wheel drive vehicles. If classified as a road, it would be the steepest road of its length in the United States and possibly the world.