Larry the ginger cat hadn't always been the best behaved pet in the world, especially after he was caught breaking into the food cabinet by his previous owners. After his naughty antics they had decided they no longer wanted Larry, but a woman named Michelle decided to give Larry another chance and a loving home.
What happened next is beyond anyones expectations as Larry and Michelle's son Abel instantly bonded. ?When Abel cries Larry runs over to comfort him,? said Michelle. ?Abel makes sure Larry is with him when he moves from one room to another. Larry tolerates more than I?d ever imagined a cat could or would tolerate.?
Larry and Abel fell in love with each other instantly and have barely left each others side ever since. Something tells us that Abel is in very capable paws with Larry by his side.
Larry the ginger cat was given up by his previous owners after they caught him breaking into the food cupboard on multiple occasions.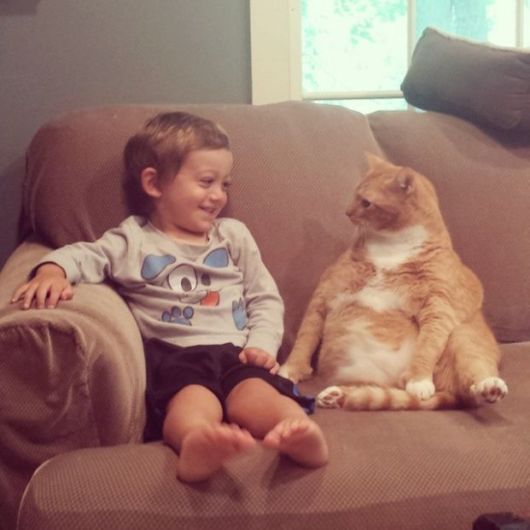 The mischievous moggy proved to much for them. Luckily, a woman named Michelle was willing to take Larry in and give him another chance.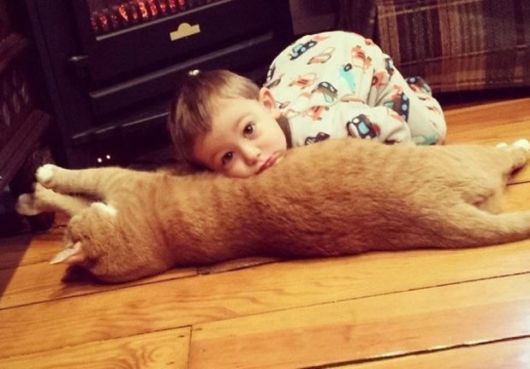 The moment that Abel, Michelle's son, and Larry met each other they became the best of friends.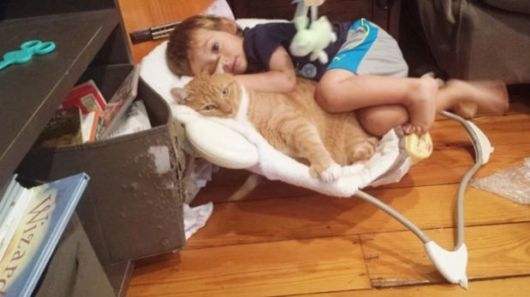 The two of them play together…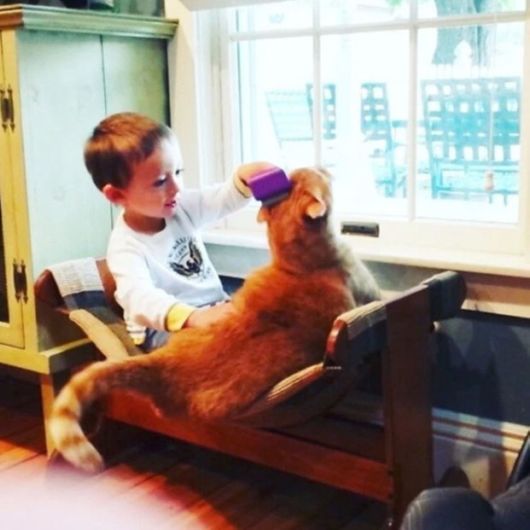 And wherever Abel goes, Larry can be found following closely.