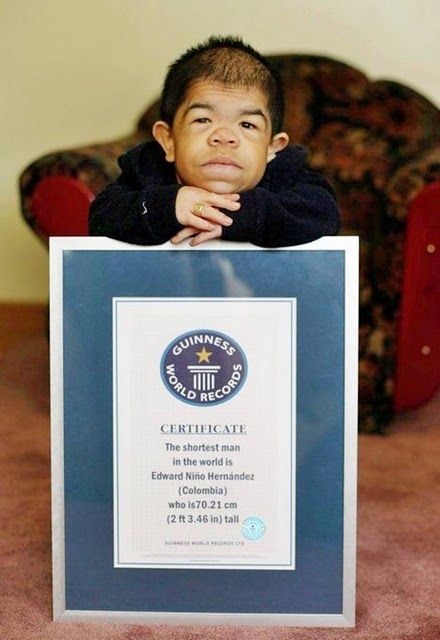 Edward Nino Hernández is in many ways a typical 24-year-old Colombian man. He loves to dance reggaeton, dreams of owning a car ? preferably a Mercedes-Benz and wants to see the world. What sets him apart is his size. He is slightly taller than a piece of carry-on luggage and weighs just 10kg (22lbs). Nino Hernández has just been officially certified as the world's shortest living man by Guinness World Records, measuring 70cm (27in). "He hasn't grown since he was two years old," his mother, Noemi Hernández, said of the oldest of her five children.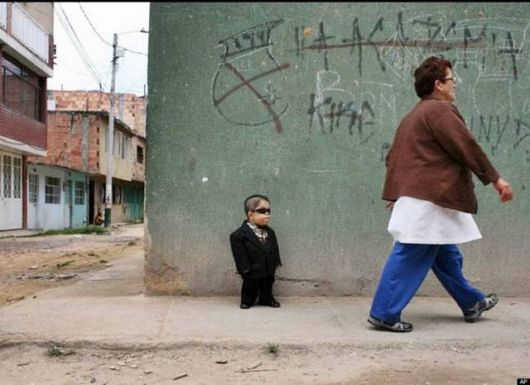 The previous titleholder was He Pingping of China, who was 4cm taller and died on 13 March.They say Nino Hernández 's reign is not likely to last long, however. Khagendra Thapa Magar of Nepal is expected to take over after he turns 18 on 14 October. He measures about 56 cm and is currently recognised by Guinness as the shortest living teenager. Doctors never could explain why Ninõ is so small, his parents say.
"They never gave us a diagnosis," says his mother, during an interview in the family's sparely furnished apartment in Bosa, a district of southern Bogotá.
Hernández, 43, said her son weighed 1.5kg at birth and was 38cm long.
She said doctors at the National University studied him until he was three, then lost interest. She and her husband, a security guard, lost a daughter who was similarly small in 1992 when she was nearly a year old.
The couple's youngest child, 11-year-old Miguel Angel, stands 93cm tall and has facial features similar to his older silbling. The other three boys are of average height and appearance.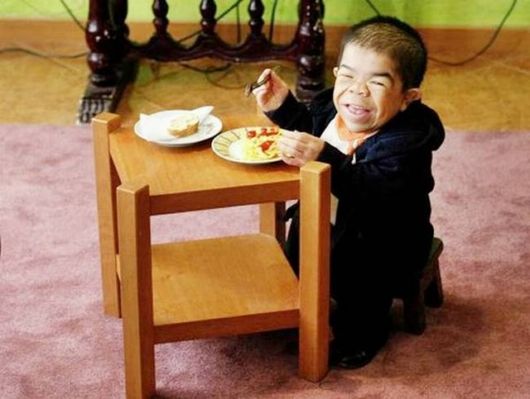 "I feel happy because I'm unique," Nino Hernández said in an interview.
He does, however, have his problems: cataracts in both of his eyes that blur his vision and, says his mother, require urgent surgery that the family can't afford.
Other than his eyes, he has no medical complaints.
Nino Hernández has earned some cash dancing at department stores and is now acting in a film in which he plays a drug dealer.
He adds that he's got used to all the picture-taking. But being the world's smallest man does have its drawbacks.
"It bothers me that people are [always] touching me and picking me up," he said.