It might seem like a story straight out of a Disney movie, but what you are seeing is all real. This lion, tiger and bear have all become the most unlikely of best friends at Noah?s Ark animal sanctuary in Georgia.

Baloo the brown bear, Leo the lion and the epically named tiger Shere Khan are collectively known as BLT.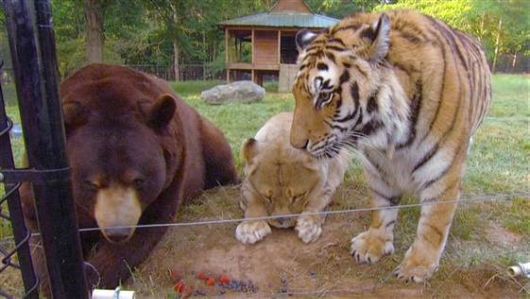 ?It?s really amazing that the BLT all interact like they do,? Noah?s Ark animal husbandry manager Allison Hedgecoth said on TODAY Friday. ?As far as we know, this is the only BLT in the world.?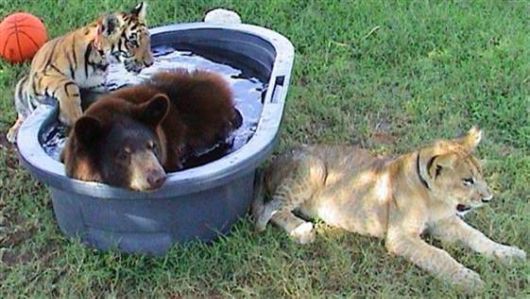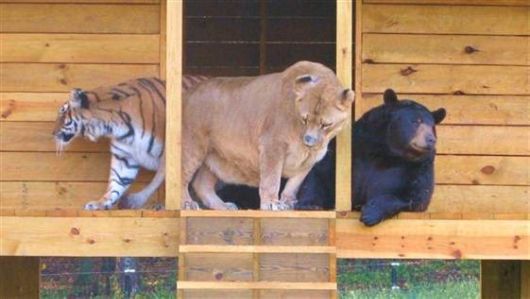 In the wild these animals would have never have met, as the bear is native to North America, the lion to Africa and the tiger to Asia. However 13 years ago the three animals were still just cubs and were found in a drug dealers apartment in Atlanta.
They were seen as a status symbol, however suffered terrible conditions, and through their joint struggles found friendship.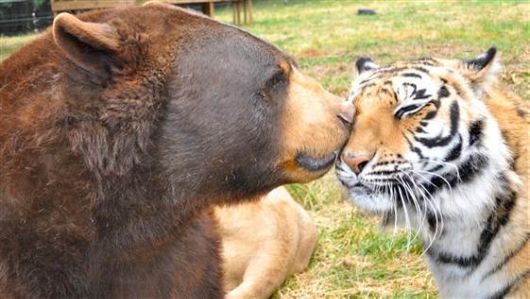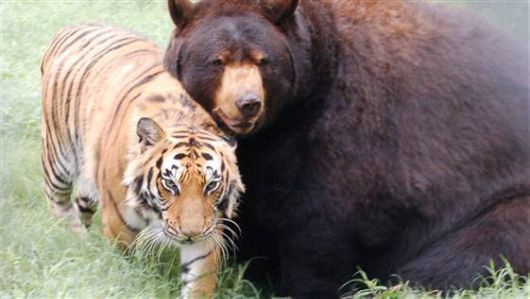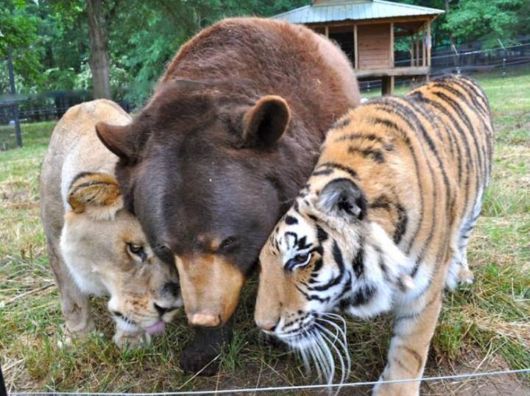 This has to be the most adorable animal friendship we have seen, and we are certainly not brave enough to come between them.