01. Patrick House

Starting weight: 400 lbs.
Finale weight: 219 lbs.
Lost 181 lbs., 45.25 percent
The 28-year-old sales rep from Vicksburg, Miss., won ?The Biggest Loser? and took home the $250,000 prize. This season?s ?Biggest Loser? and winner of the $250,000 grand prize, Patrick, joined the show after hitting his personal rock bottom. He lost his job, he was forced to borrow money from family members just to make ends meet and he felt certain he would die young. Patrick has since transformed his life by losing an impressive 181 pounds and has put all of those worries behind him. ee the amazing transformations and pounds shed by the contestants, which included four players who started the show at over 400 pounds. 9 More after the break…
02. Alfredo ?Frado? Dinten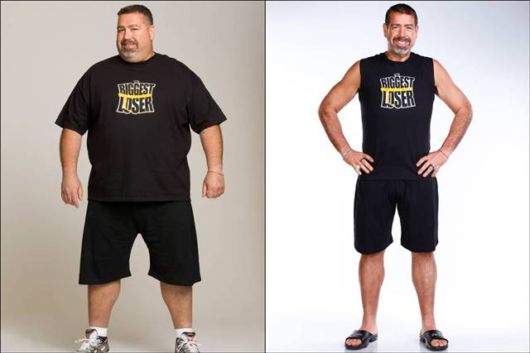 Starting weight: 367 lbs.
Finale weight: 205 lbs.
Lost 162 lbs., 44.14 percent
The 48-year-old futures commodity trader from Staten Island, NY, took second place.
As the senior member of season 10?s only alliance, which consisted of himself, Patrick and Brendan, Frado was instrumental in keeping Patrick in the game, as well as ensuring his own second-place finish. The former Marine said he thought of ?The Biggest Loser? as his ?next boot camp? and saw some of the same rewards that his one brought about.
03. Ada Wong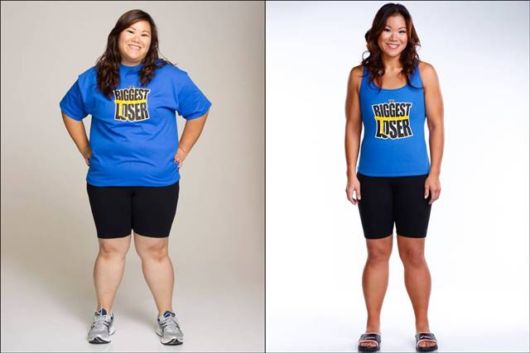 Starting weight: 258 lbs.
Finale weight: 159 lbs.
Lost 99 lbs., 38.37 percent
The 28-year-old project coordinator from Santa Clara, Calif., came in third place.
For Ada, gaining self confidence was just as important as losing weight. She accomplished both goals while on the ranch, and healed old familial wounds once she went back home. Ada went from final four to final three thanks to America?s vote, and while she didn?t take the top honor, she walk away in third place with her ?Ada the Terminator? reputation intact.
04. Mark Pinhasovich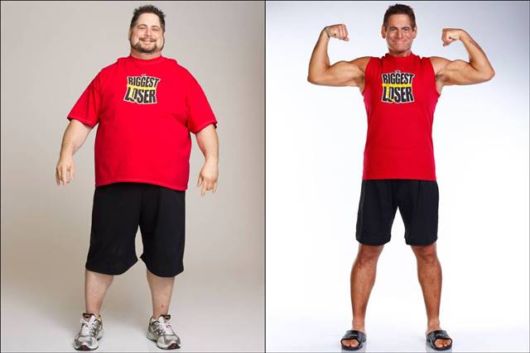 Starting weight: 421 lbs.
Finale weight: 208 lbs.
Lost 213 lbs., 50.59 percent
The 31-year-old bartender from New Jersey was season 10's at-home winner.
Mark not only bested his fellow eliminated competitors and claimed the $100,000 prize, but his total weight loss percentage even put him far ahead of grand prize winner Patrick. The 31-year-old bartender didn?t have an easy road to the at-home win. On finale night, Mark revealed that he ran into troubles when he first left ?The Biggest Loser? ranch, but he credited several members of the show?s alumni with getting him back on track.
05. Rick DeRoque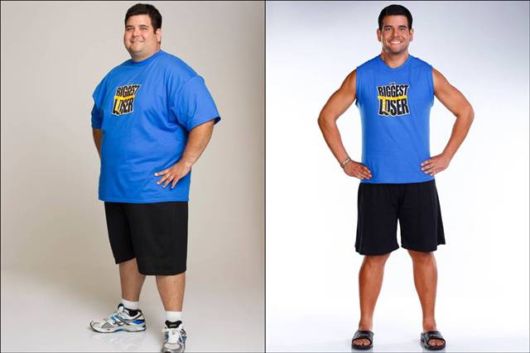 Starting weight: 350 lbs.
Finale weight: 185 lbs.
Lost 165 lbs., 47.14 percent
Despite undergoing gastric bypass surgery years earlier, Rick continued to struggle with his weight before arriving on the ranch. Since then, he?s dropped close to half of his body weight, and in the ?pay it forward? spirit, he?s also started a foundation to make sure others in his home state of Arkansas have the resources they need to get in shape.
06. Adam Hurtado

Starting weight: 402 lbs.
Finale weight: 220 lbs.
Lost 182 lbs., 45.27 percent
Before joining ?The Biggest Loser,? Adam lost his mother due a heart attack brought on by complications from diabetes and obesity. He believes she?s since acted as his angel and helped him achieve his weight-loss goal.
07. Jesse Atkins

Starting weight: 369 lbs.
Finale weight: 203 lbs.
Lost 166 lbs., 44.99 percent
Jesse called his starting weight a ?fog that hangs over everything.? Not anymore. After eight weeks on the ?The Biggest Loser? ranch, much of the fog lifted. He reached his remaining goal at home.
08. Aaron Thompkins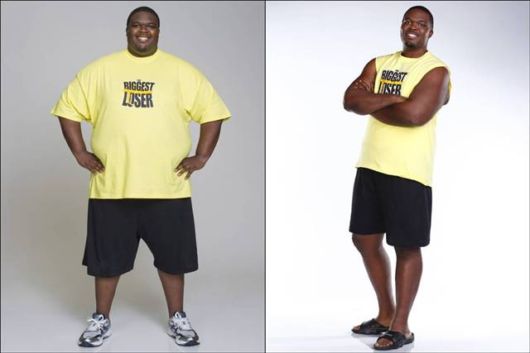 Starting weight: 468 lbs.
Finale weight: 296 lbs.
Lost 172 lbs., 36.75 percent
Aaron decided to lose weight and improve his overall health both for himself and his 3-year-old son, London. The graphic designer joined the competition with the highest starting weight of the season, but he never let that fact hold him back.
09. Lisa Mosely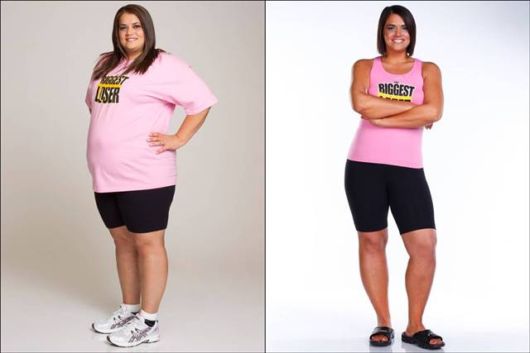 Starting weight: 288 lbs.
Finale weight: 191 lbs.
Lost 97 lbs., 33.68 percent
When Lisa?s young daughter was hospitalized after she stopped eating and drinking because she didn?t want to turn out like her mom, Lisa knew it was time to change her life. ?I think that I?m the best person for her to look up to now instead of the worst,? the sales rep said.
10. Anna Wright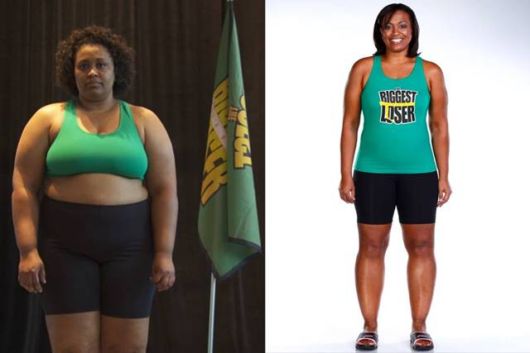 Starting weight: 330 lbs.
Finale weight: 221 lbs.
Lost 109 lbs., 33.03 percent
Anna lost her 3-year-old son to cancer and stopped taking care of herself following his death. For the sake of herself and her surviving son, she competed for a spot on the ranch, and although her stay was short, she made the most of it.