He's a turtle maniac: Giant of the seas takes exception to an underwater wedding
The giant green sea turtle was unimpressed as the bride and groom made their way down the 'aisle'. For this was his patch and the loving couple weren't invited.
Kathryn O'Connor and James Oliver, who work at London's Sea Life Aquarium, were every bit the perfect couple as they celebrated their big day with an underwater blessing.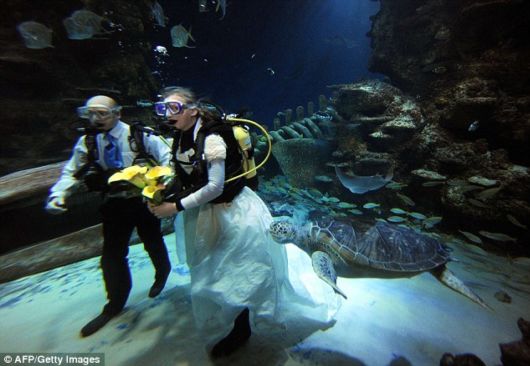 Deep interest: A giant green sea turtle joins Kathryn O'Connor's wedding procession for her underwater blessing with groom James Oliver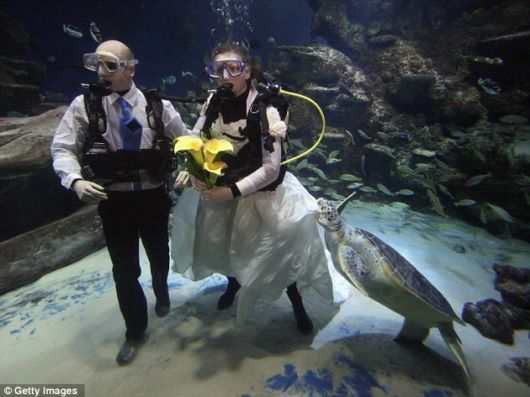 Love bite: The turtle sinks its teeth into Kathryn's bridal gown and starts to drag her away from partner James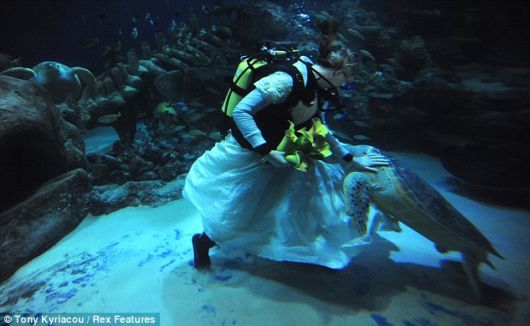 Close attendance: Kathryn gets into a bit of a spin as the turtle pays her a little too much attention
And all was going swimmingly as they processed arm-in-arm through the aquarium, surrounded by turtles, cow-nose rays and shoals of colourful tropical fish.
But not everyone was blissfully happy as the enormous turtle turned party-pooper and waded into the action, sinking his teeth into the bride's flowing gown, which was tucked beneath her breathing apparatus, and then tried to drag her away.
James, nattily dressed in sea blue tie, paddled to his bride's rescue and and the giant of the deep eventually turned…er…turtle.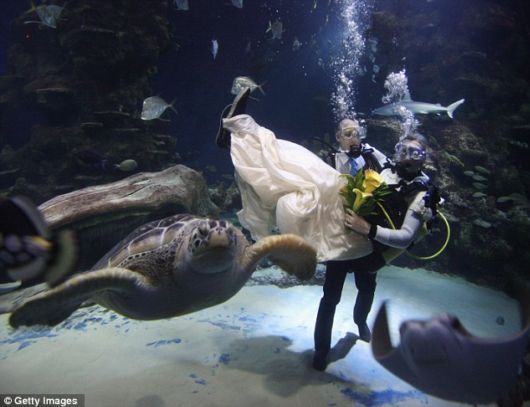 Swept off her feet: James takes decisive action as the turtle and a cow-nose ray circle somewhat menacingly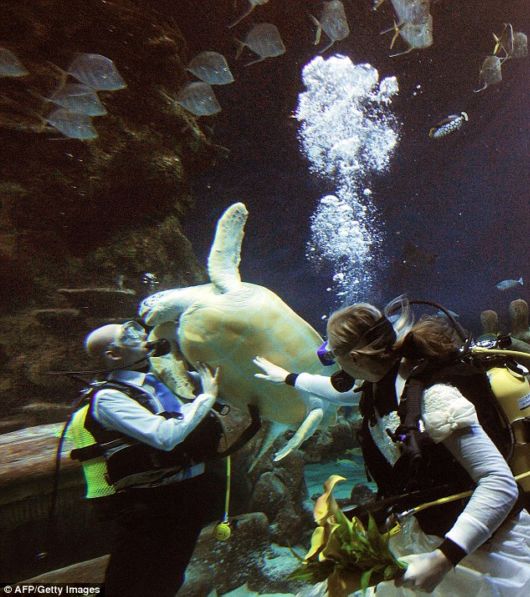 Face off: Now the turtle decides to get between the wedding couple and throw his weight around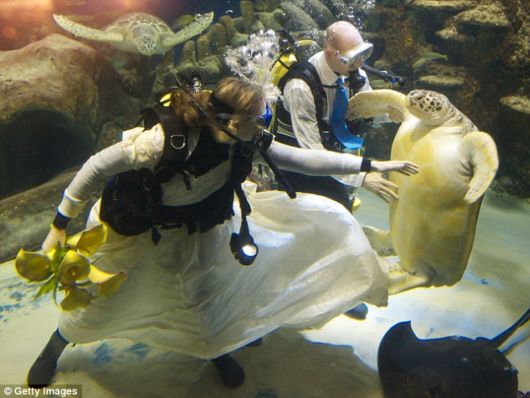 Ticklish situation: The bride and groom stroke the attendant's tummy before proceeding with the blessing