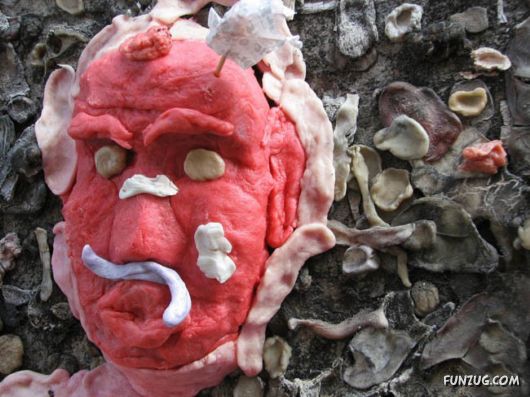 Bubble Gum Alley – San Luis Obispo
Got Gum??
You can find Bubble Gum Alley in San Luis Obispo, California. It's located in the downtown of this town that's located near the coast, halfway between Los Angeles and San Francisco. Both sides of the alley are covered with chewed bubblegum. A shop at the entrance to BubbleGum Alley has a gum machine where you can get your own contribution to the wall (or bring your own chewed gum with you).
The alley has been like this for years. I first walked down the alley in 1978, when I came to San Luis Obispo to go to college. It hasn't changed that much over the years except for some gum higher up on the wall than I remember. I'd assume that some of the gum must fall off after a period of time but don't know for sure.
What's interesting is to watch people's reaction to the alley. Some are disgusted, some won't walk down the alley and almost start gagging while others will spend time looking at the patterns people make with their gum.
While it may not be for everyone, you won't find anything else like it anywhere!