When wedding photographer Colleen Niska was on a photoshoot for a young couple who had just married, a tornado showed up in the distance. Rather than run away and abandon the photoshoot they decided to take advantage of this unique stormy backdrop.
The end result was an incredible once in a lifetime photoshoot that neither the happy couple or Colleen were willing to miss.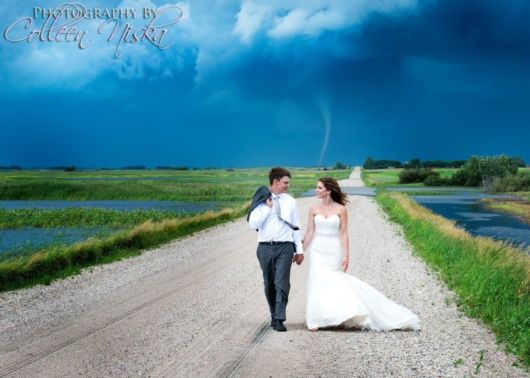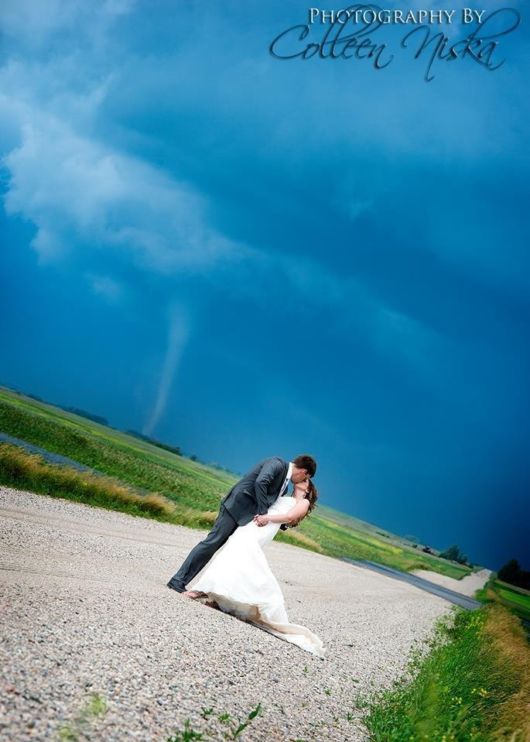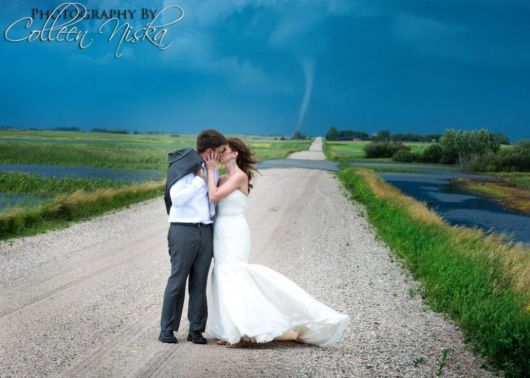 Thats what you call a whirlwind romance.