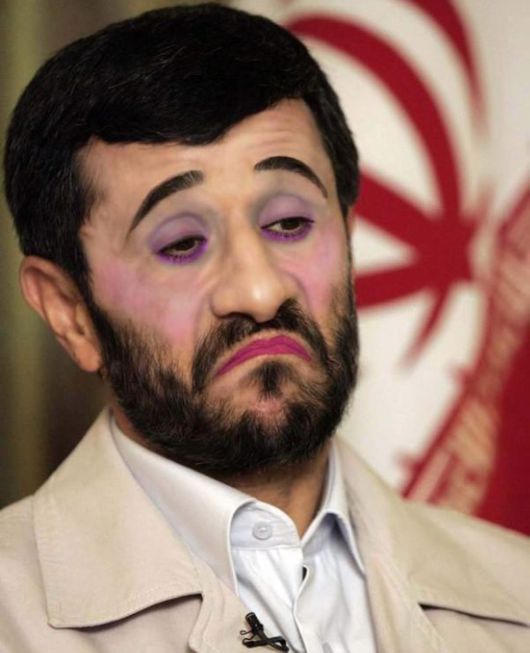 Mahmoud Ahmadinejad is the sixth and current President and the main political leader of Iran and he loves purple.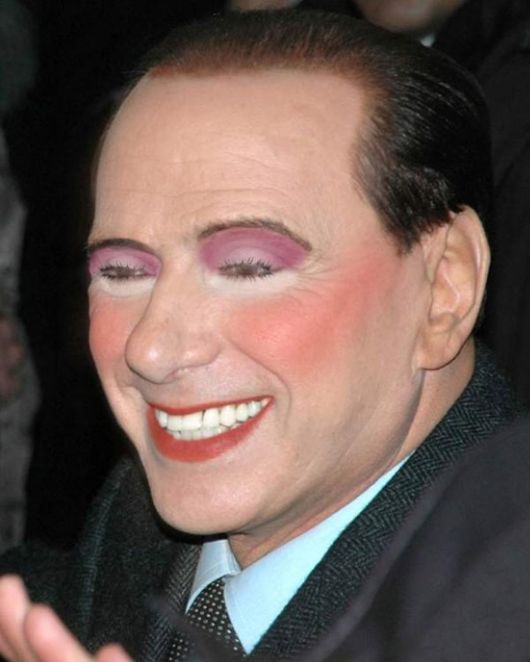 Silvio Berlusconi is an Italian politician, entrepreneur, real estate and insurance tycoon, bank and media proprietor, sports team owner and songwriter and he denies ?steamy affair? with 18-year-old model. He never denied his passion for lipstick.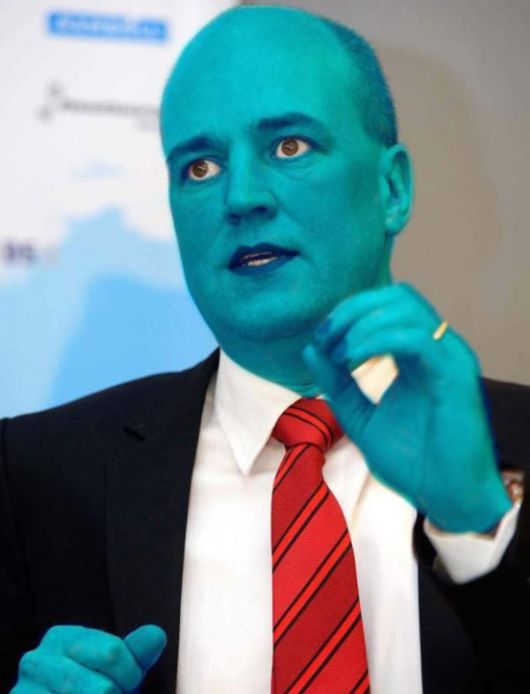 Fredrik Reinfeldt is the current Prime Minister of Sweden and Dr. Manhattan from ?Watchmen? in spear time.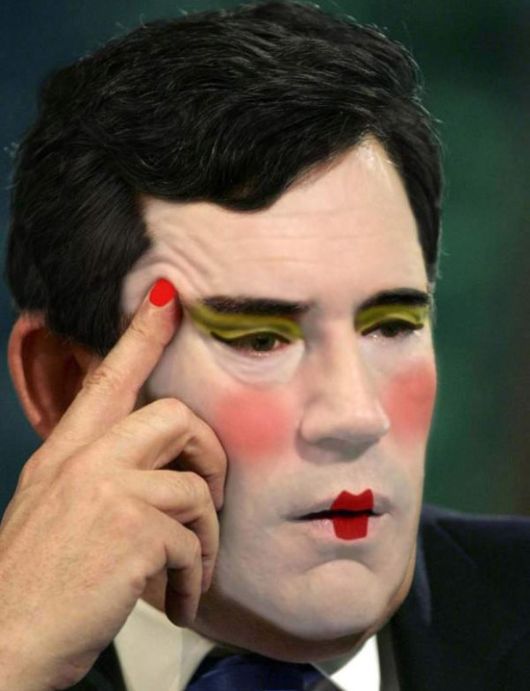 Gordon Brown is the Prime Minister of the United Kingdom and Leader of the Labour Party. Brown became Prime Minister in June 2007, after the resignation of Tony Blair . Memories of a Geisha is his favorite movie.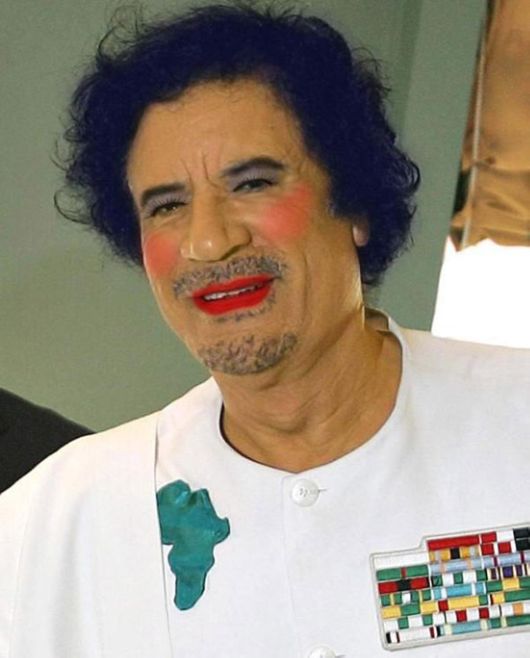 Muammar Abu Minyar al-Gaddafi has been the de facto leader of Libya since a coup in 1969. Gaddafi has eight children, seven of them sons and one daughter to borrow make up from.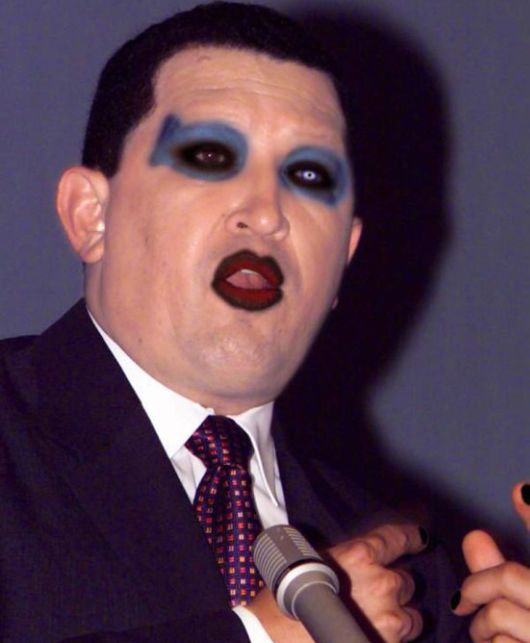 Hugo Rafael Chávez Frías is the President of Venezuela and a critic of neo liberalism, globalization, and United States foreign policy. There is one thing from USA he likes and that is Marilyn Manson.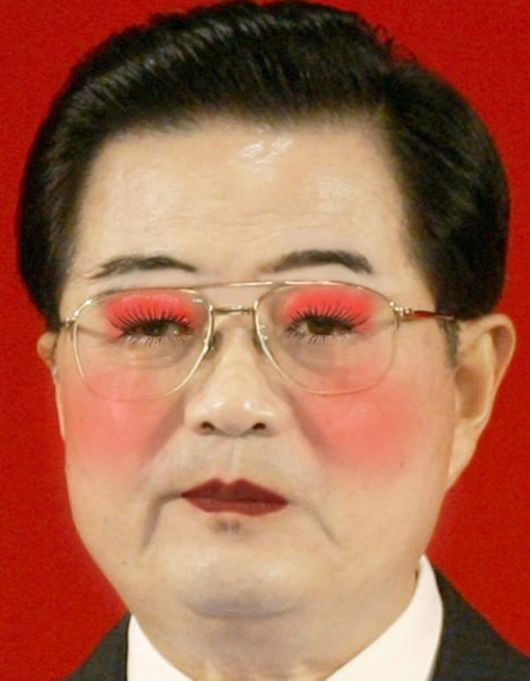 Hu Jintao is currently the Paramount Leader of the People?s Republic of China and the leader of 1,321,000,000 Chinese people and he is apparently giving tribute to Ming Lee from South Park.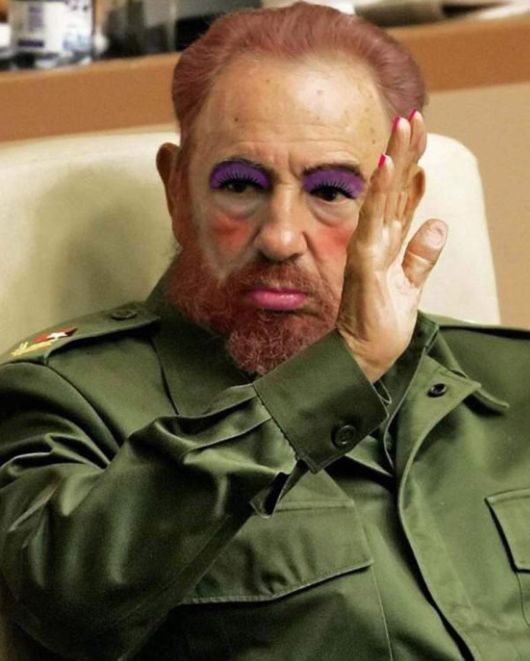 Fidel Castro Ruz a 83-years-old Cuban politician, one of the primary leaders of the Cuban Revolution, the Prime Minister of Cuba from February 1959 to December 1976, and then the President of the Council of State of Cuba until his resignation from the office in February 2008. He is currently the First Secretary of the Communist Party of Cuba, famous for always wearing uniform, smoking cigarette and purple nails color.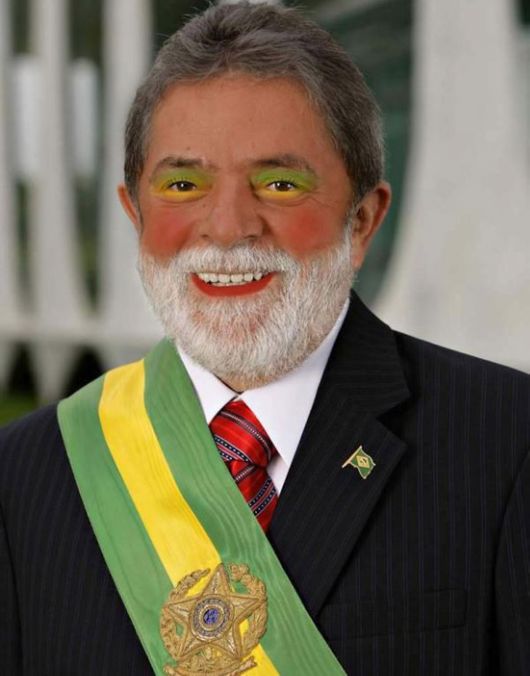 Luiz Inácio Lula da Silva, known popularly as Lula is the thirty-fifth and current President of Brazil and he loves his national colors.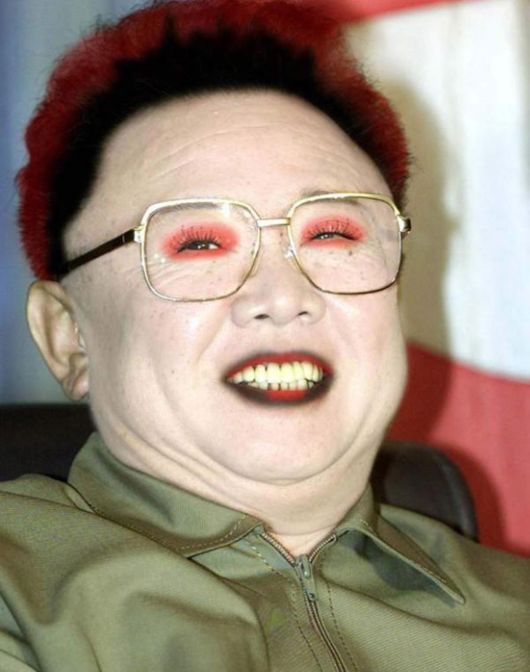 Kim Jong-il is the de facto leader of the Democratic People?s Republic of Korea. CNN has described Kim as ?one of the most mysterious leaders in the world? and we can see clearly they had a point.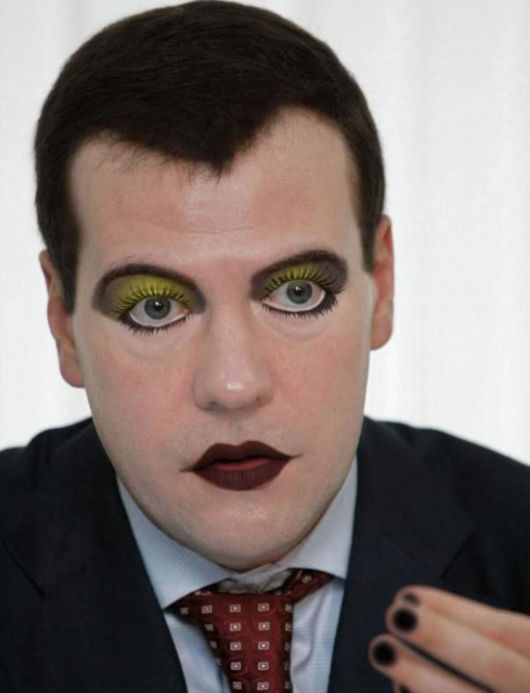 Dmitry Medvedev is the third and current President of Russia, he won the presidential election held on 2 March 2008 with 71.25% of the popular vote. Medvedev has thing for a goth lifestyle and dark make up.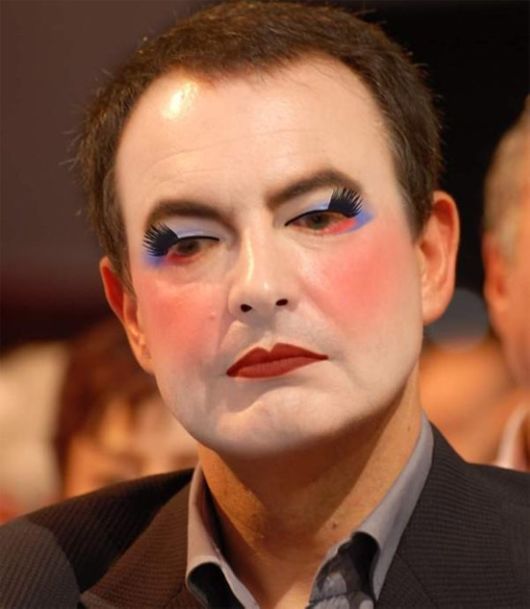 José Luis Rodríguez Zapatero, better known by his maternal surname Zapatero or ZP, is the current Prime Minister of Spain and he is giving tribute to Cabaret.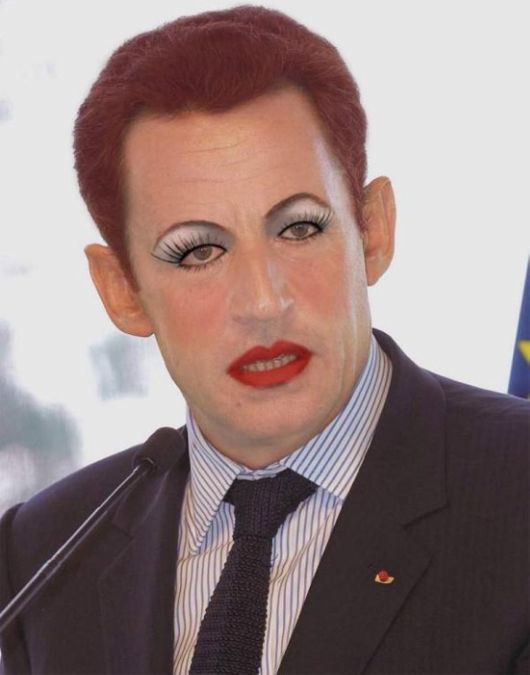 Nicolas Sarközy is the 23rd and current President of the French Republic. Sarkozy is known for wanting to revitalize the French economy, he has promised a strengthening of the entente cordial with the United Kingdom and closer cooperation with the United States. His nickname, ?Sarko?, is used by both supporters and opponents. He never mention about his favorite hair color, but looks like red is his favorite this year.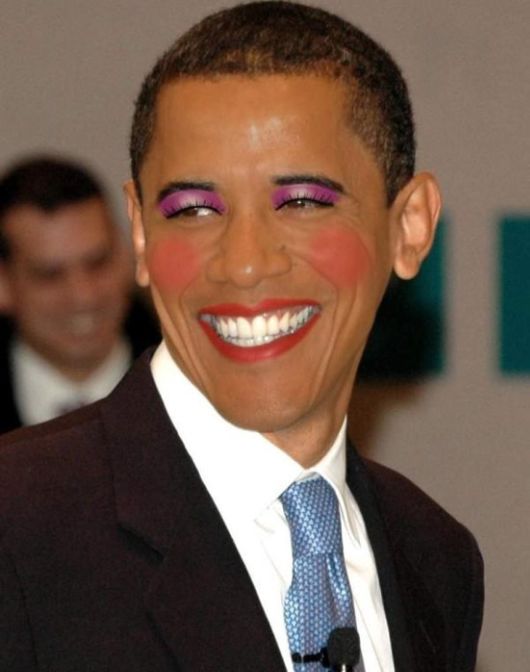 Barack Obama is the 44th and current President of the United States, the first African American to hold the office and most popular politician of all time. Many people called him a Joker and put a quote ?Why so serious?? bellow his face, for sure he loves make up just like bad guy from ?Batman?.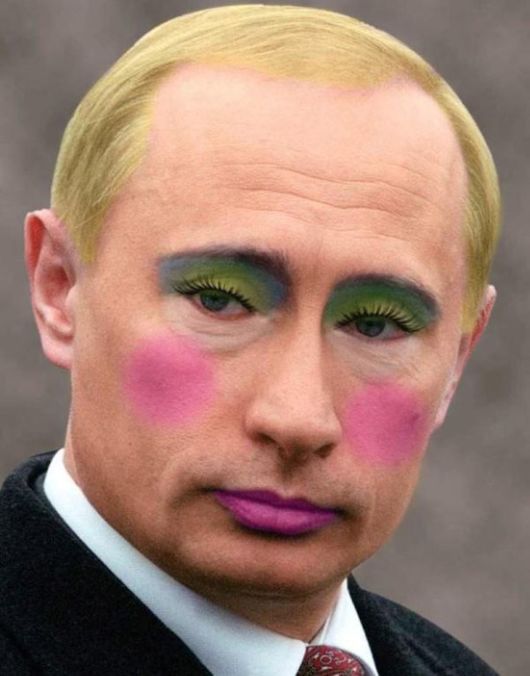 Vladimir Putin is the current Prime Minister of Russia and former President of Russia and KGB agent. Putin is a fan of martial arts, air planes, hunting, nature and make up.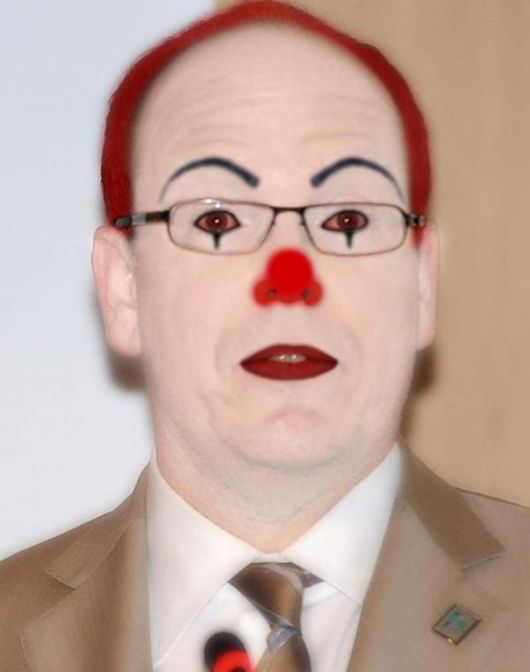 Albert II, Sovereign Prince of Monaco is the current ruler of the Principality of Monaco and admirer of IT, a scary clown from Stephen King movie.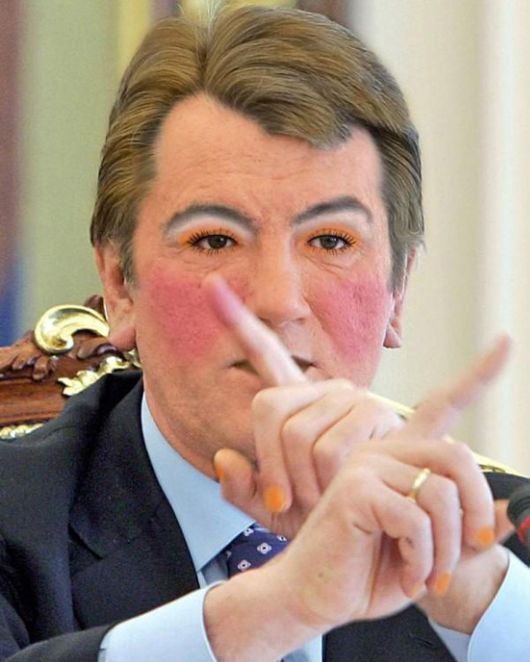 Viktor Yushchenko is the third and current President of Ukraine, he played major role in that presidential election and led to Ukraine?s Orange Revolution , revolution took the name from his favorite make up color.