The world's first of its sort ever airport terminal for animals is set to be built at JFK Airport in New York City, US named "The Ark". John F. Kennedy Airport is set to open the first privately-owned animal terminal for business early in 2016 and is scheduled to price around £32 million ($48 million). There will be a Paradise 4 Paws kennels for cats and dogs, stables, aviary, exclusive pet restaurant, 24-hour veterinary hospital, individual climate-controlled bedrooms for horses and cattle and over 178,000 square-feet dedicated to animal handling, cargo, care, and travel.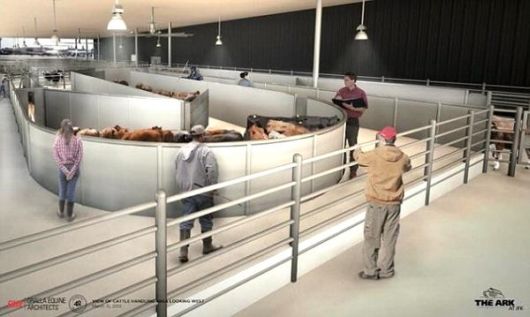 The Ark will provide both air and land services to board kennel, quarantine, import, export and transport large and small animals. Additional services will include transportation in dedicated climate controlled vehicles from aircraft, terminals, cargo facilities and other airport locations. It allows safe and efficient handling of cattle, goats, pigs and sheep from truck to aircraft. Families will now be able to send their loved pet of for some pampering in their very own airport terminal.
A 30-year lease has been agreed between The Port Authority of New York and New Jersey with Ark Development for the projected 178,000 square feet development. It is anticipated to generate over 110 new jobs with £70 million ($108 million) revenue over the next 30-year period.