Mercedes-Benz has successfully completed the first autonomous long-distance drive ever, involving both town and cross-country traffic, using near-production-standard sensor systems. The Mercedes-Benz S 500 INTELLIGENT DRIVE research vehicle, a Self Driving Car, covered 100 kilometers from Mannheim to Pforzheim, Germany, under real traffic conditions and complex situations including traffic lights, roundabouts, pedestrians, cyclists and trams. Mercedes-Benz will reveal the full details of the first autonomous long distance drive at the Mercedes-Benz & smart Media Night.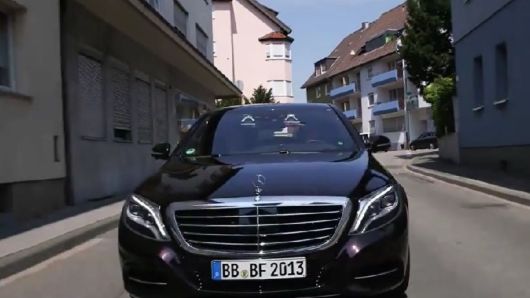 A Look from the Front of the Autonomous Car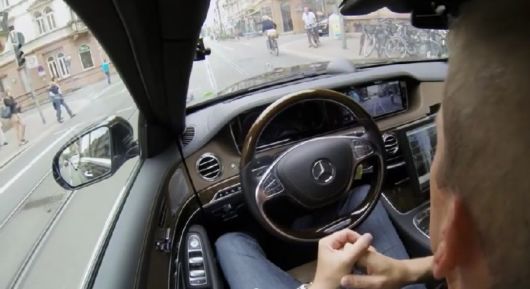 Robotic Car in Traffic Between Pedestrians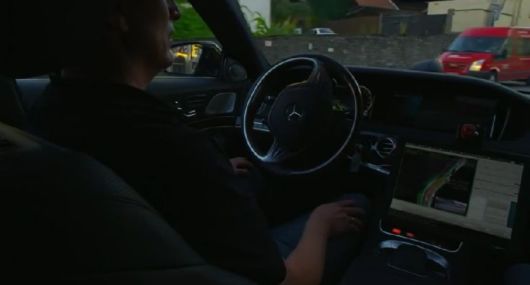 The Car Taking a Turn with Car Right in Front of It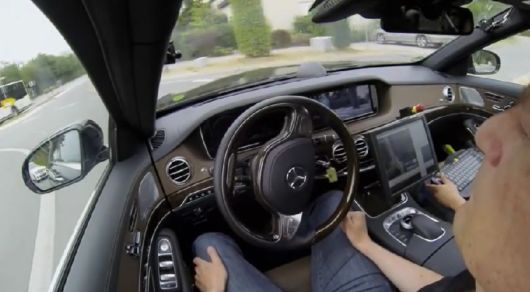 Mercedes S-Class Enjoying the Highway
I am pretty hopeful and I really want this to be a commonly available feature for the common public. Well, not for the common public I mean, because Mercedes-Benz isn?t going to be affordable for a middle class man so soon but people who can afford a Merc would certainly want to save the expense of a driver. Why not?