The world is a canvas full of extraordinary art, and the internet is much like an art gallery. The lesser-known spots now have a chance to shine, and you can see how amazing and diverse our planet is. When you first look at many of these locations, they look photoshopped, but on closer inspection you realize they are magnificently captured, real places that just look incredible.
The Great Blue Hole, Ambergris Caye, Belize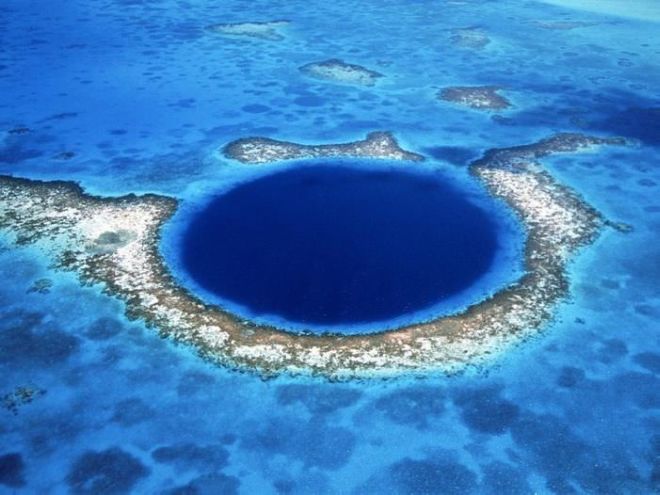 This dramatic sinkhole in the Belize Barrier Reef looks like a blue button in the middle of the ocean. It lies in the idyllic atoll of Lighthouse Reef and is over 400 feet deep (124m).
Hitachi Seaside Park, Ibaraki, Japan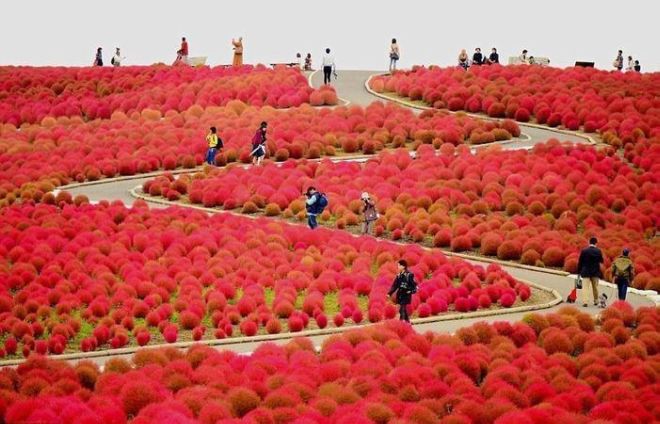 This fanciful destination park is known for sprouting millions of year-round tulips and daffodils. The park is also host to cycling trails, rock festivals and an amusement park with a Ferris wheel.
A dam in Rayong, Thailand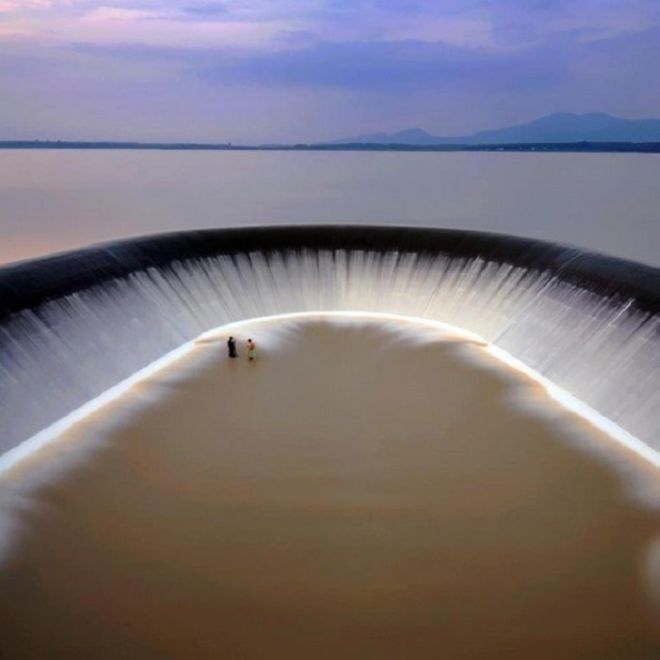 This rippling body of water is a bell mouth spillway near the Khlong Yai Reservoir. The dam and spillway are used to drain excess water during the rainy season and the dam also produces hydroelectric power, a cheap form of energy for the nearby towns.
The Atacama Desert, Antofagasta, Chile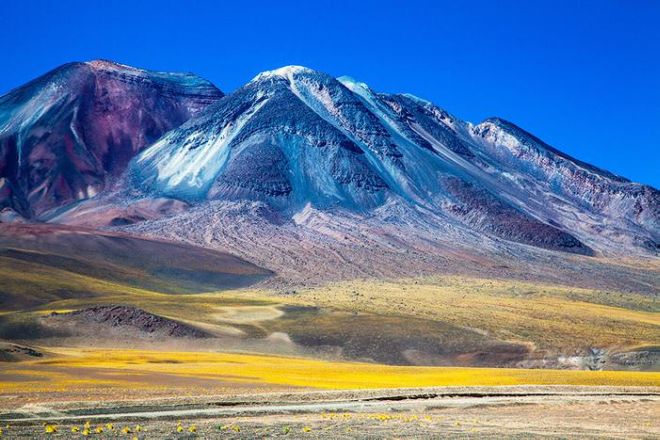 This colorful scene is the Atacama Desert, the driest non-polar desert in the world. This surreal setting is often compared with Mars as the two planets share similar soil. Because of this, the location is frequently used to film sci-fi films set on Mars.
Door to Hell, Derweze, Turkmenistan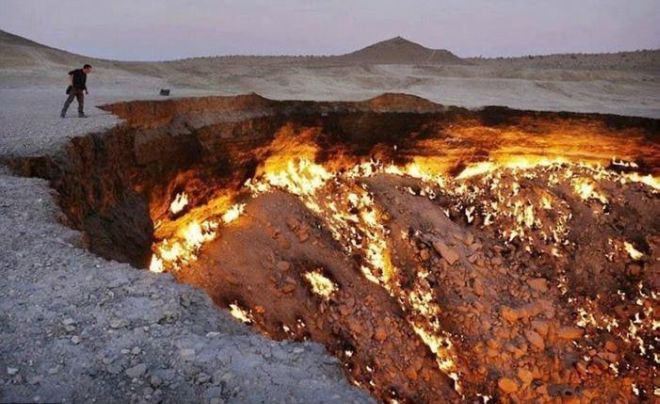 The Door to Hell was a name given to one of the largest natural gas fields in the world, located in Derweze, Turkmenistan. The locals began calling the fiery hole this colorful name because of the continuously burning flames in the center.
Spotted Lake, British Columbia Canada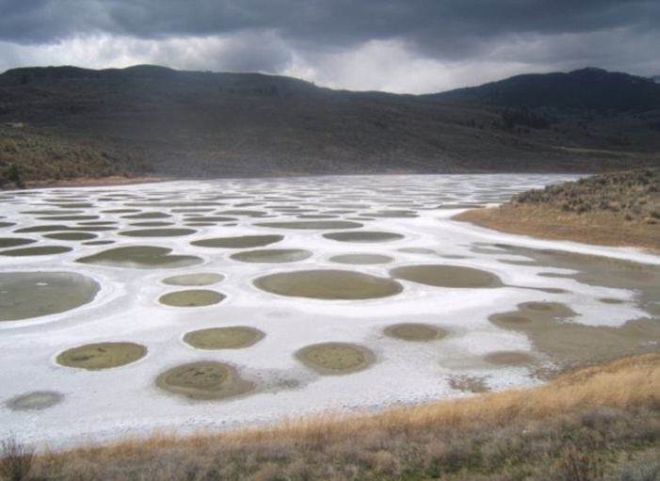 This lake looks like it caught german measles. However, the spots are deposits rich in minerals such as magnesium sulfate, calcium and sodium sulfates. During the summer months the lake's water evaporates, leaving a field of eerie and colorful mineral deposits.
Goblin Valley State Park, Utah, USA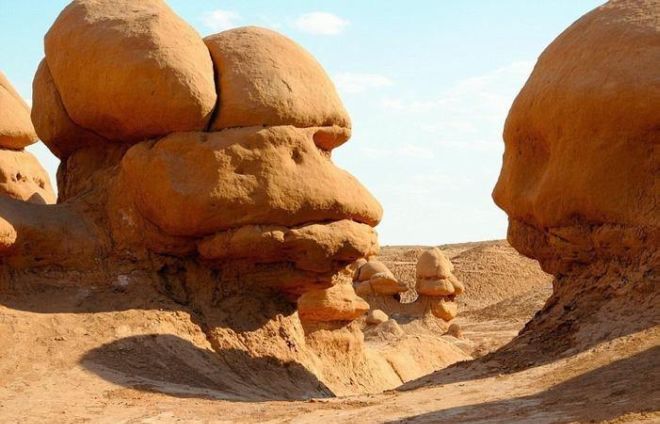 This remote park earned its name from the thousands of hoodoo rocks, nicknamed goblins, dotting the barren landscape of the San Rafael Desert. Their eerie appearance gives the park a dreamlike atmosphere.