7. Your child is what you eat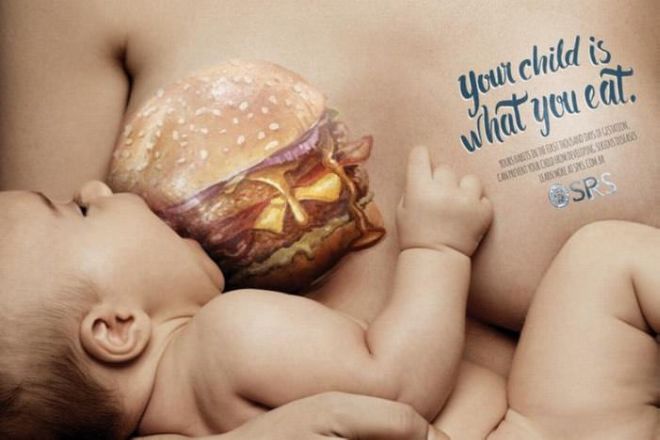 A poster made by creative agency Paim at the request of the Brazilian Society of Periatricians (SPRS), with the aim of raising awareness of eating habits that can cause problems for their children in the future.
8. No child has ever dreamed of becoming a fat adult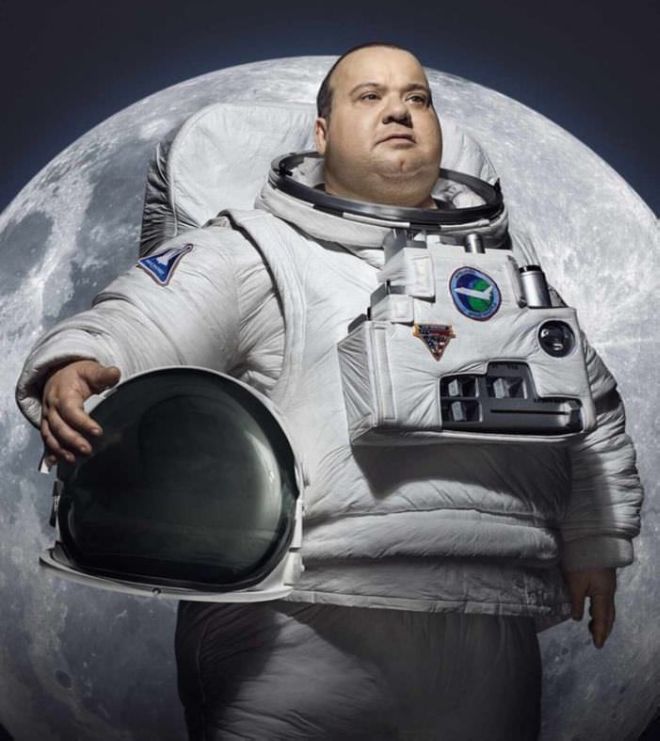 The obesity issue can't be made more stark than the way it is presented in this advert, created by LatinWorks agency. The message behind it holds that this problem can even interfere with people's dreams.
9. What you waste in 2 minutes is what she lives on for 2 days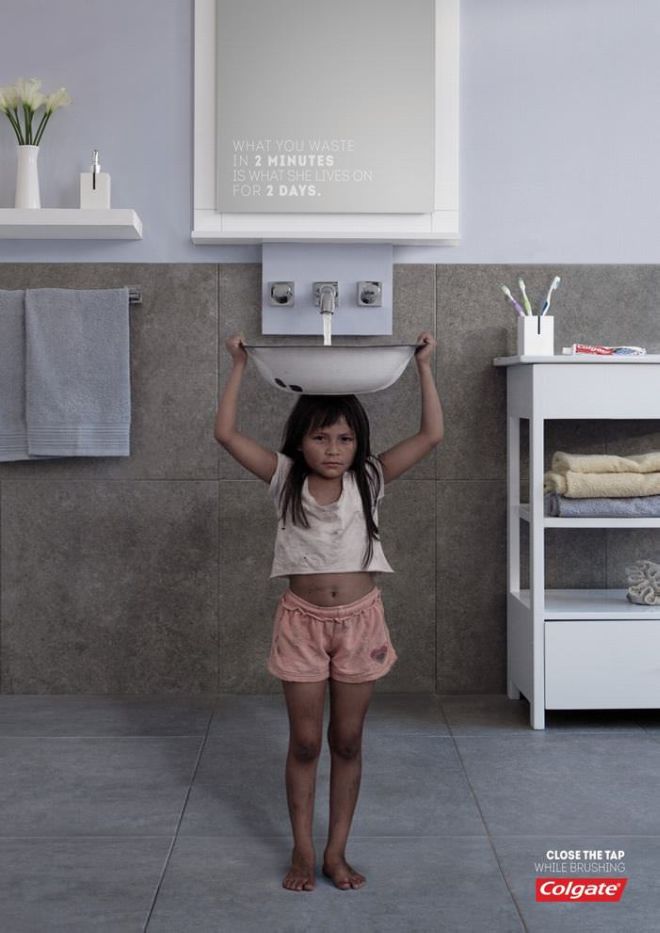 One of the things we forget each morning is presented ever so clearly in this striking advert, as part of Colgate-Palmolive's campaign for the economical consumption of water resources.
10. Eye-opener for animal poaching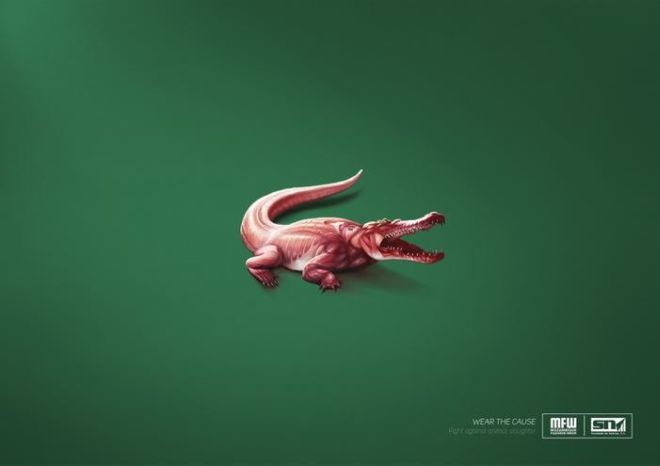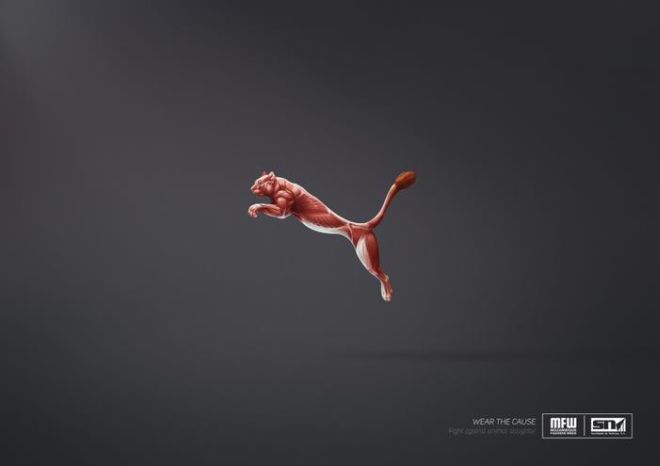 Animals are poached for their fur coats and other products like ivory and horns, and this is exactly what these ironic adverts are speaking out about. They were created as part of a social campaign of Mozambique Fashion Week, and although they might not stop poachers, they could at least raise the awareness of customers.
11. Childhood ends when work begins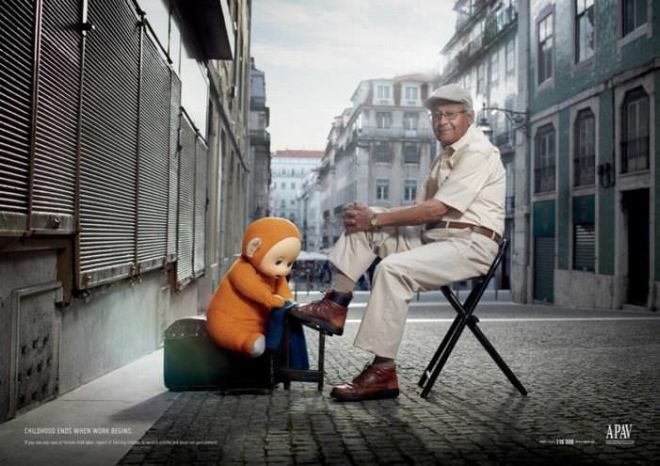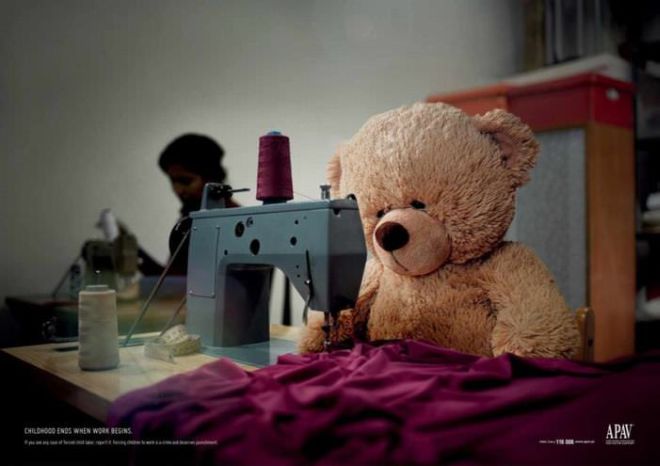 These Portuguese public service adverts are communicating an important message about child labor. The images of a toy cleaning people's shoes and sitting behind a sewing machine symbolize what children around the world are forced to do every day.
12. When you see tuna, imagine it's a panda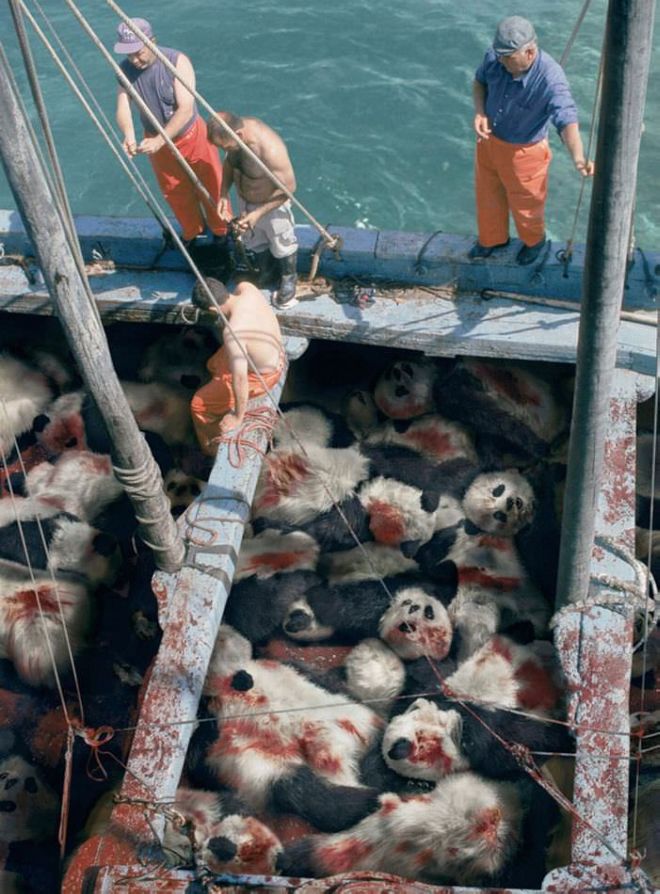 This advert, created by Singapore agency Ogilvy & Mather, gets us thinking about the exploitation of animals. If we imagine that tuna fish are in fact cute panda bears, then people might actually start taking a stand on the issue.