Purple-blue light shimmering in the sky of Iceland, Norway or Alaska always attracts tourists who love adventure.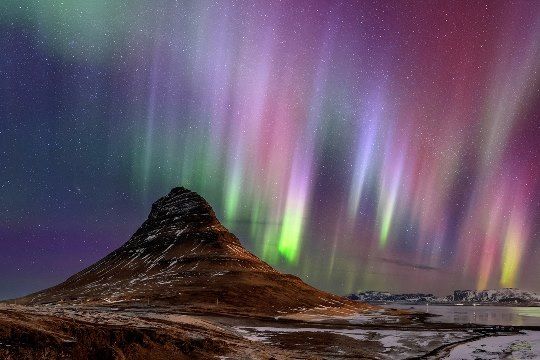 Auroras are constantly moving arc-shaped beams of light against the sky at night. Auroras that take place in the northern hemisphere is called the northern auroras, while in the southern hemisphere it is called the south auroras.
Late August to early April, visitors can go to Iceland to admire the auroras at the top of Mount Kirkjufell (photo) located on the west coast, the suburbs of Reykjavík or from the Grotta lighthouse area. Photo: Babak Tafreshi.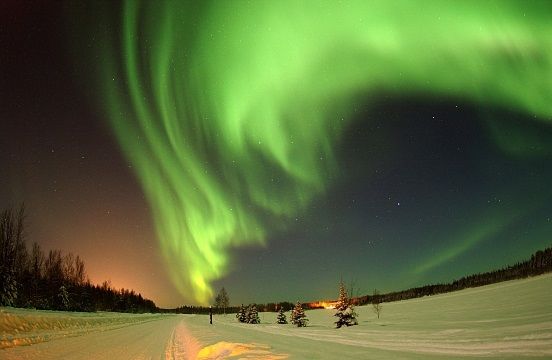 The magical lights when appearing are often accompanied by hums, whispering very strange. In the US, from late August to mid-April, visitors can hear the sounds of this blue halo in the city of Fairbanks (photo), Alaska. This area is 2 latitudes from the Arctic, close to the international airport and Denali National Park. Photo: Alaska Tours.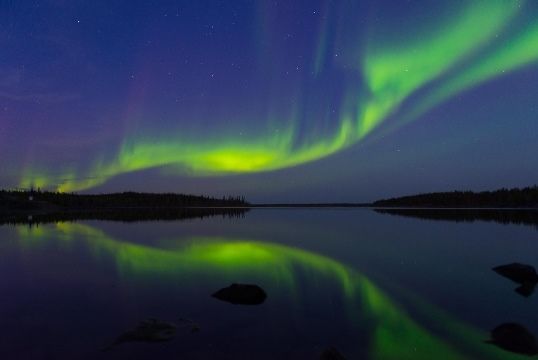 The auroras are caused by collisions of particles in the solar wind and gas in the atmosphere. Canada is considered an aurora viewing paradise thanks to its low latitude region and less light pollution.
Visitors can observe auroras from mid-August to late April at Prosperous Lake (pictured), Yellowknife, capital of northwestern Canada. With areas such as Churchill town, Wood Buffalo Park or Jasper National Park, this phenomenon takes place from early August to May. Photo: Yellowknife Online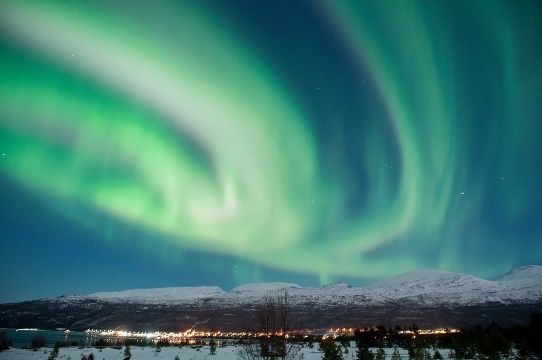 Norway is one of the best viewed arctic auroras from mid-September to late March, with ribbons glowing in blue or reddish-purple. Tromsø (photo), the largest urban area in northern Norway is one of the attractions for tourists to see auroras. It has beautiful scenery, magnificent fjords and the Lyngen Alps, located about 350 km from the northernmost ring. Photo: Traveladdicts.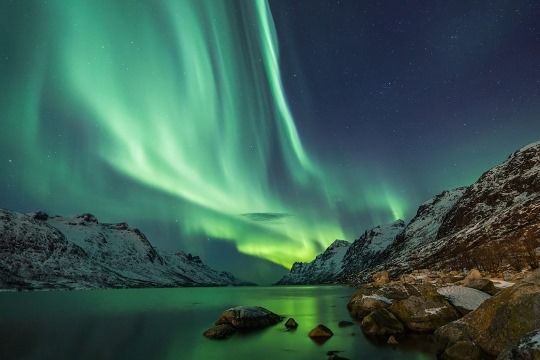 In addition, to the remote islands of the Lofoten archipelago, Norway, visitors can also see the wild scenery with snow-capped peaks, accompanied by a aurora dance. The temperature of the sea water in the Lofoten Islands is usually low, but there are surfers flying under aurora halo. Photo: Jamen Percy / Shutterstock.