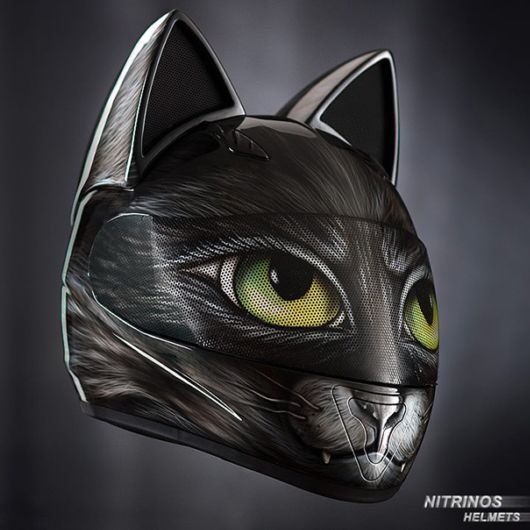 Badass cat lovers, these helmets were created just for you. Coming in 12 different designs, ?Neko Helmets? all feature cat ears.
Made by Russian company Nitrinos motostudio, the helmets have double ventilation and a removable 100% polyester lining. The price range is from US$495 to $590, depending on the coloring of the helmet. They can also be customized according to your wishes if you seek purrfection!
?Fiberglass ears are firmly fixed to the body of the helmet, but in case of an accident, they are destroyed without any danger,? states the company?s website. ?The ears are performed of through type. Thus, up to a speed of 100 km/h, the ears do not generate additional resistance.?
More info: nitrinos.ru