The 16th Avenue Tiled Steps Project is an amazing community-led project in San Francisco. Friends and neighbors got together to cover the 163 steps at 16th and Moraga with a beautifully colorful tile mosaic. And as if this isn't amazing enough, just wait until the sun goes down!
The mirror-like tiles reflect the moonlight during the night, but the steps become even more spectacular when it catches the rising or setting sun's beams. The project took over a year and a half to complete and included the help of over 300 neighbors. KZ Tile, a major SF tile-setting
company, kindly agreed to help set the tiles in place and over 220 neighbors sponsored the creation of handmade animal, bird and fish name tiles. The end result is pretty amazing, but as you can see from these pictures, its true beauty is only revealed after sunset. The project is an awesome example of what can be achieved when a community decides to work together. That's what we call a "step" in the right direction!
During the day, the tile steps look incredibly beautiful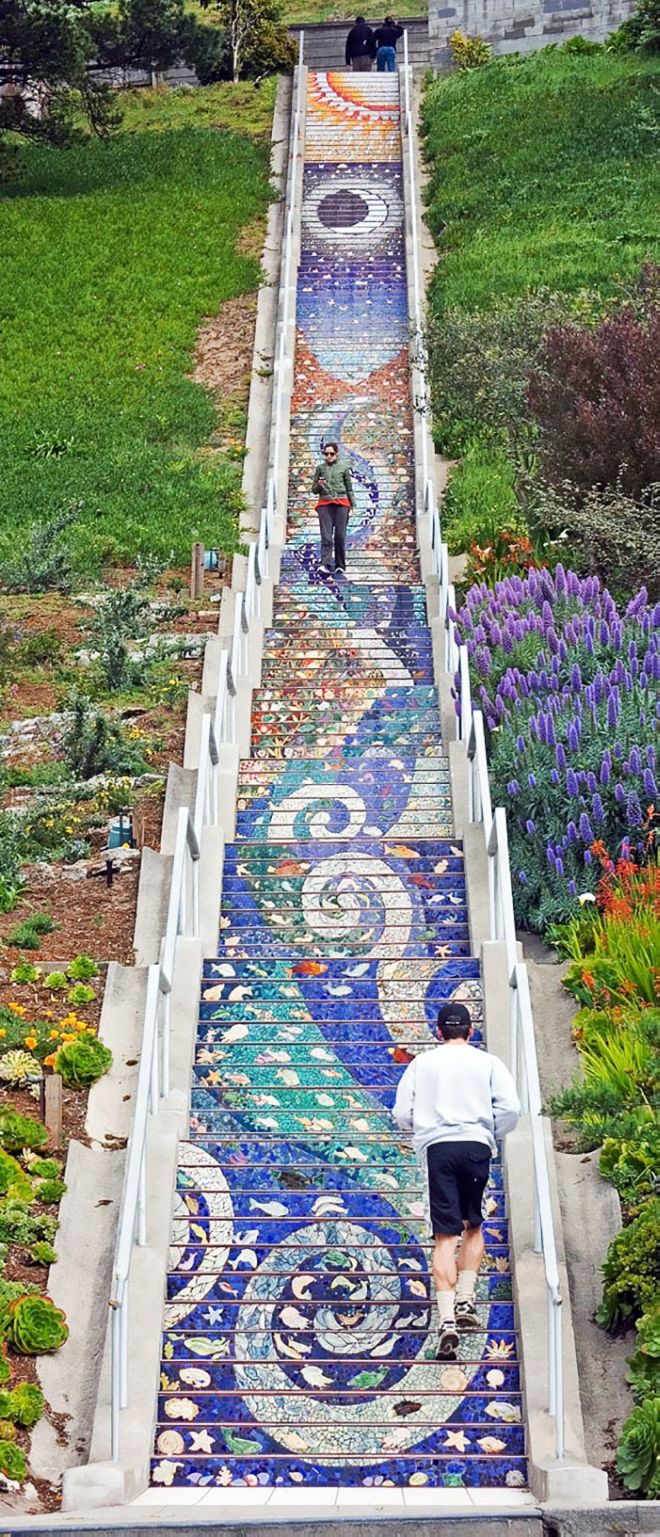 Image Credits : Martin Taylor
But once the night comes, something magical happens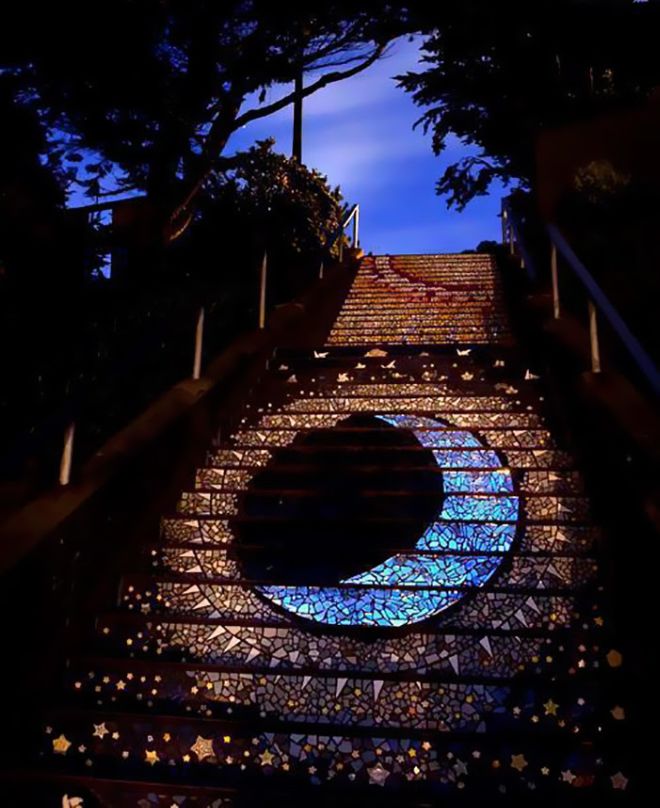 Image Credits : Imgur
This is the view from the top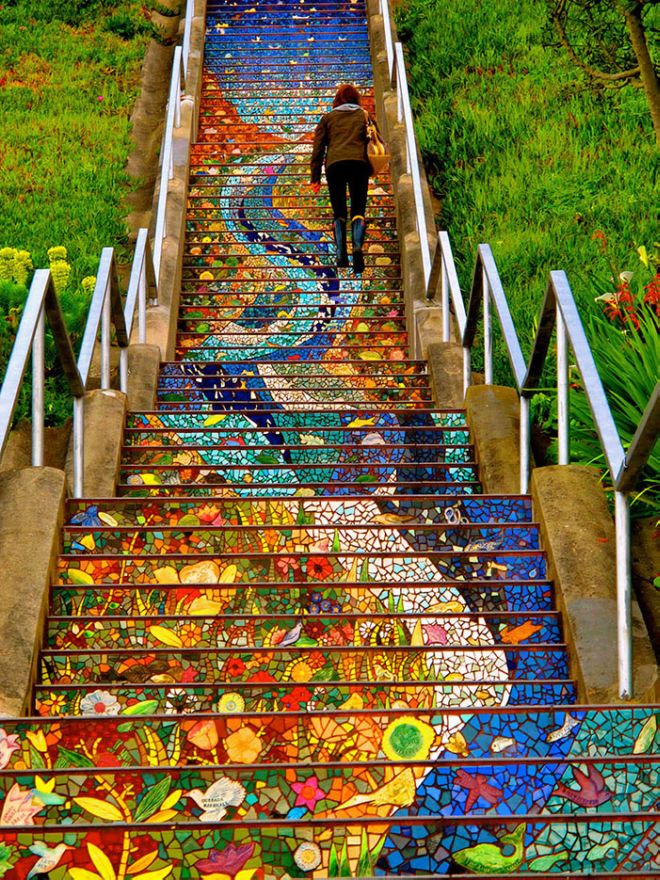 Image Credits : Yellofish
When the sun's starts to set, it also catches sun's reflection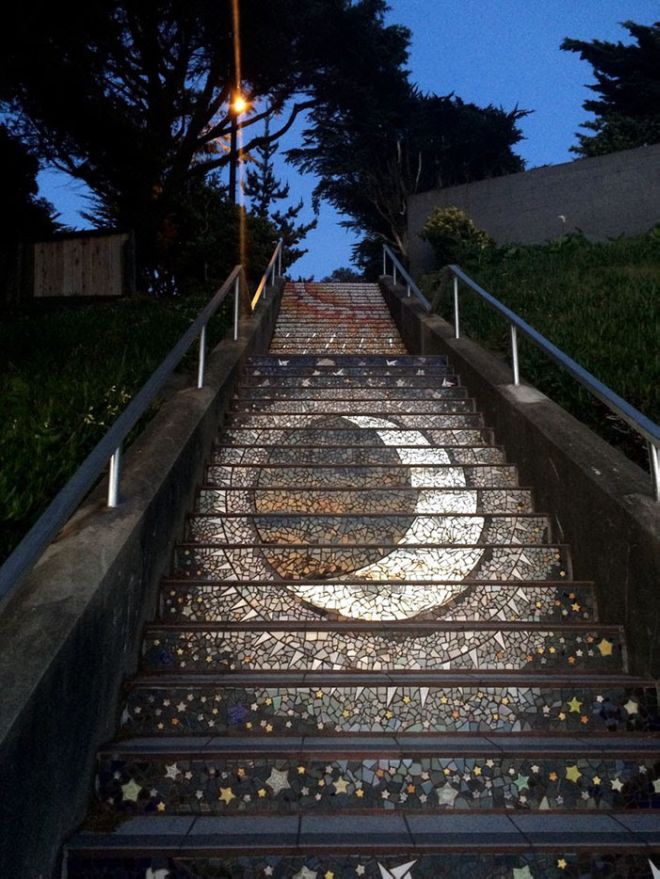 Image Credit : John W