Ushiku Daibutsu, Japan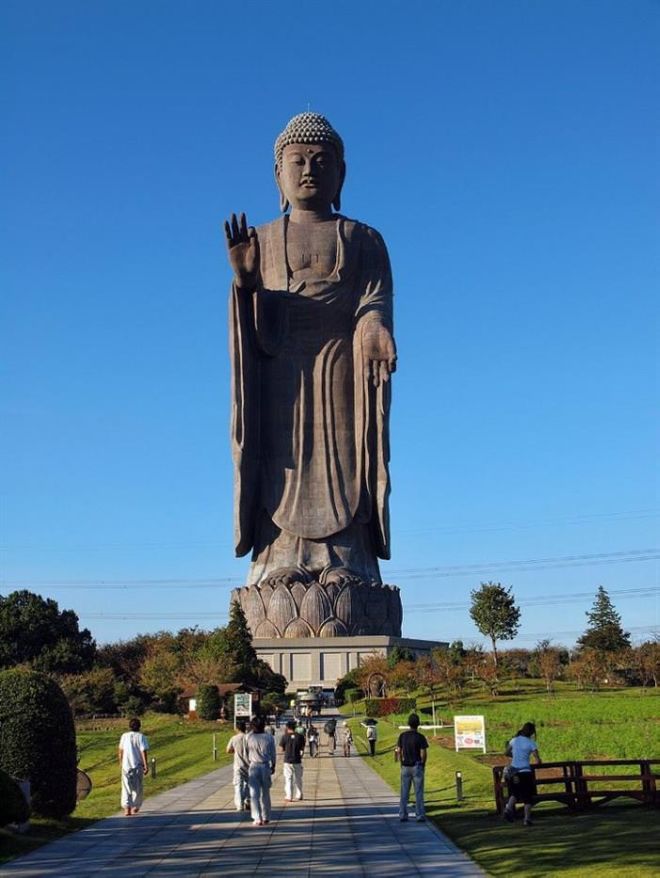 This 394 foot bronze statue has a 32 foot pedestal and represents the Amitabha Buddha. The structure is also fitted with an elevator, allowing visitors to enjoy a view from its observation platform.
Leshan Giant Buddha, China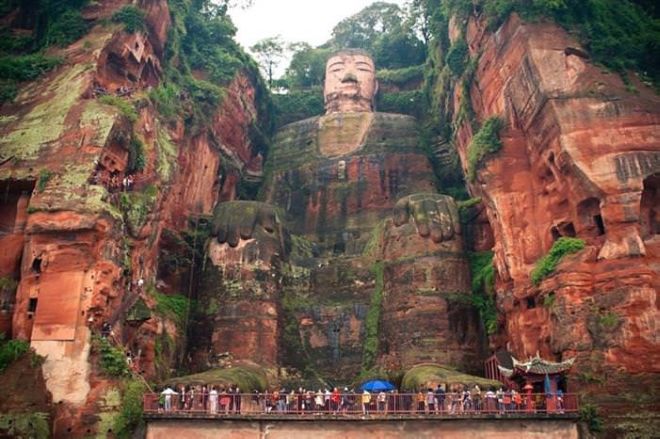 Facing Mount Emei at the intersection of the Minjiang, Dadu and Qingyi rivers is the Leshan Giant Buddha. This historic statue dating back to the 7th century became a UNESCO World Heritage Site in 1996.
Laykyun Setkyar, Myanmar
At 381 feet, the Laykyun Setkyar is the world's second tallest statue, and represents the Gautama Buddha.
Spring Temple Buddha, China

Boasting the title of the tallest statue on earth is the Spring Temple Buddha, which can be visited in Zhoacun, Henan. If you include the 82 foot pedestal, this Buddha stands at 502 feet. The statue represents Vairocana Buddha and overlooks a Buddhist monastery.