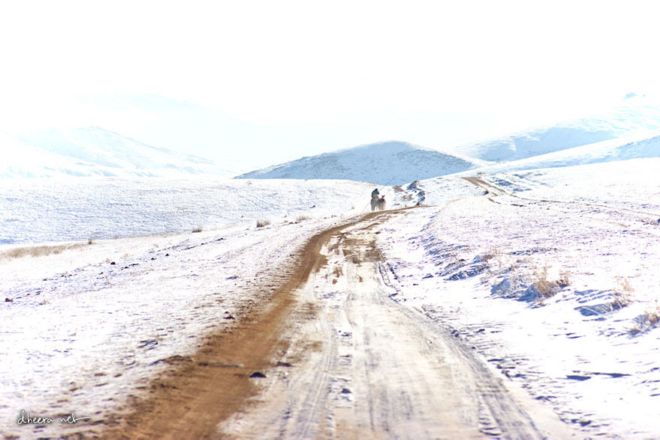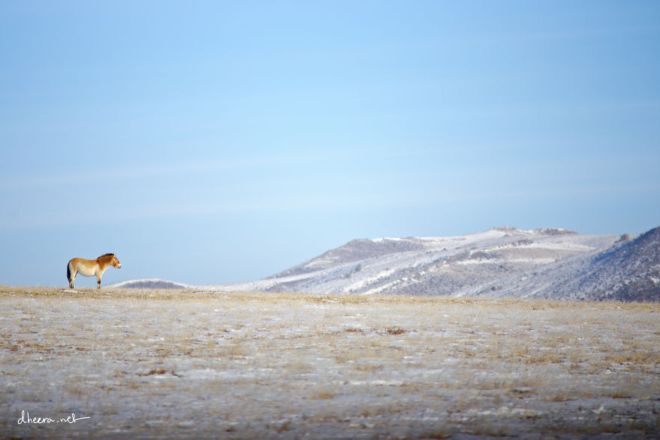 A rare, endangered subspecies of wild horse, once extinct in the wild, and now being bred and reintroduced back into their natural habitat in a national park in Mongolia.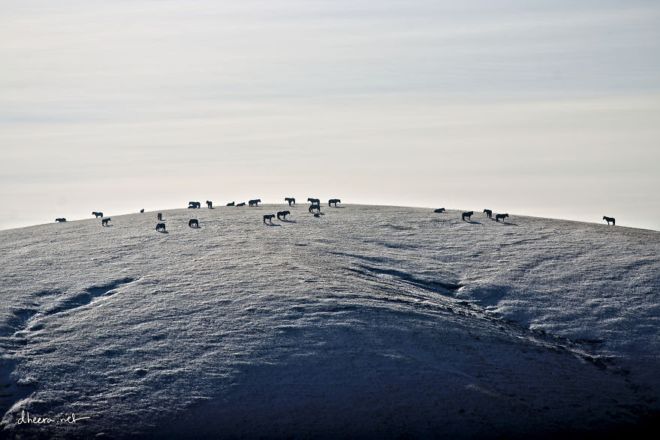 A herd on top of a mountain in winter.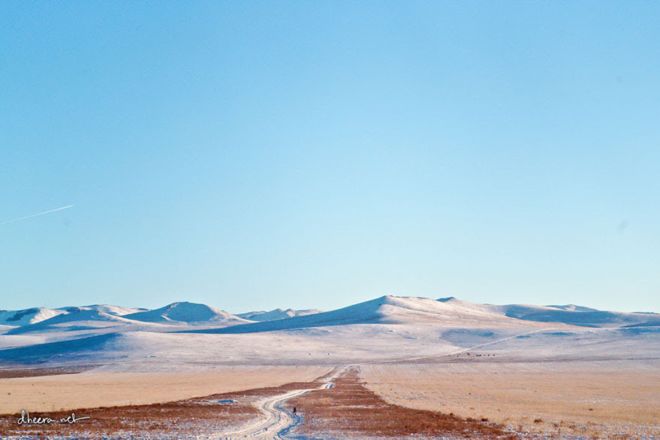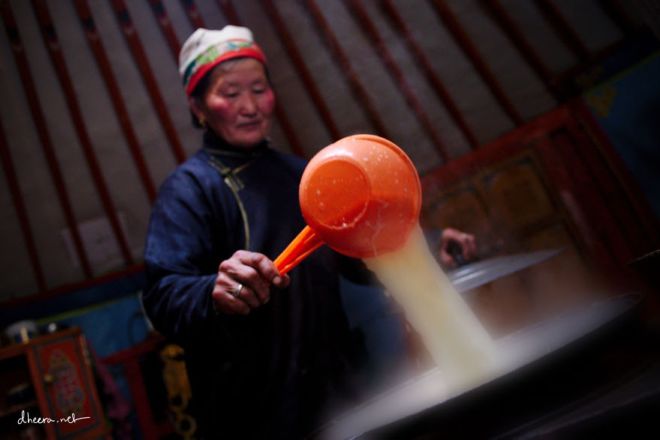 A woman brews Mongolia's traditional milk tea, typically made with water, milk, tea, and salt. It is one of the most common drinks in Mongolia, especially in winter, and served to guests when they arrive at any home.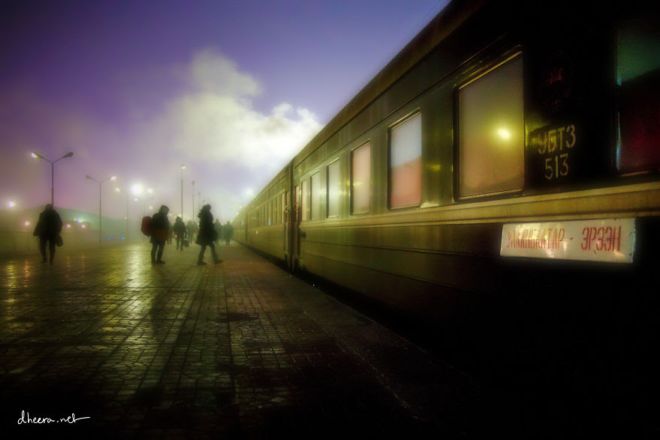 Travelers navigate an ice-covered platform in Ulaanbaatar as they board a train bound for Erenhot, China. Many Mongolians travel to China for shopping.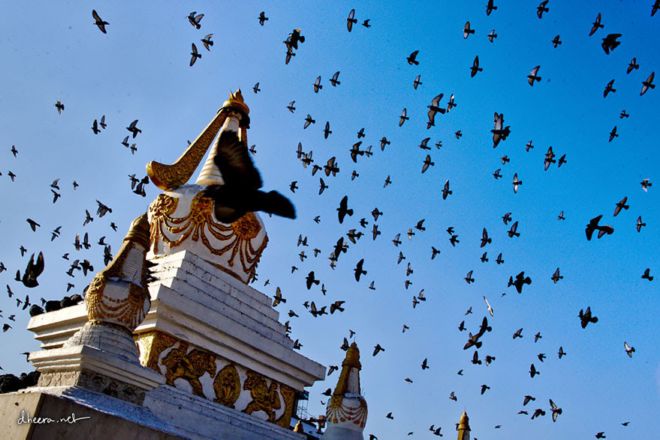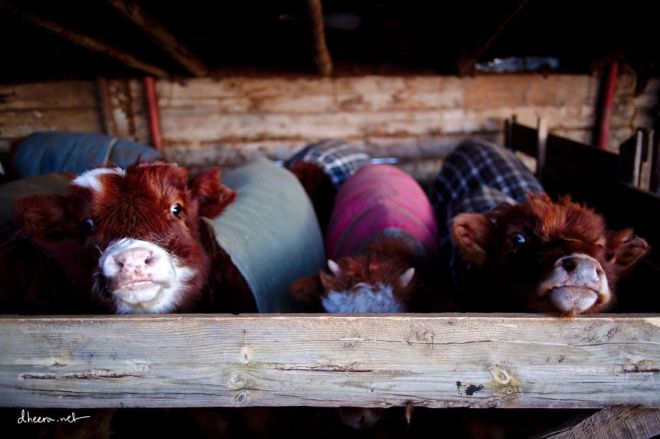 Cattle huddle together on a cold day in the countryside.