Being a predator isn't always pretty. A hyena scavenging for food.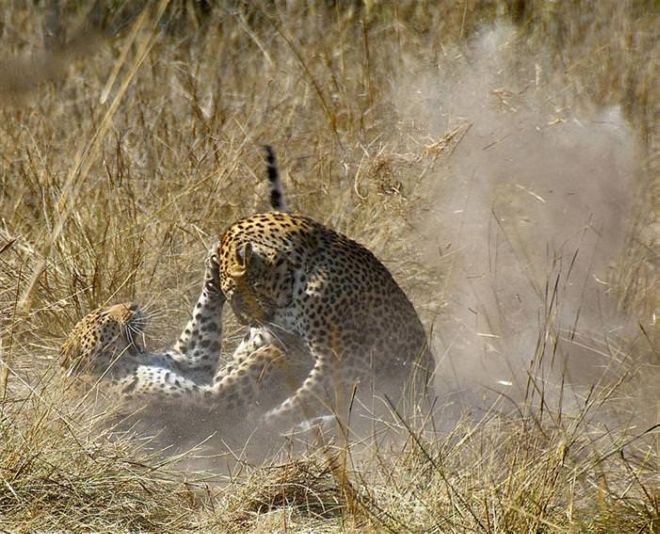 Remember that female leopard from the first photo? This is what happened after she caught up with the male. This is known as a leopard 'mating dance'.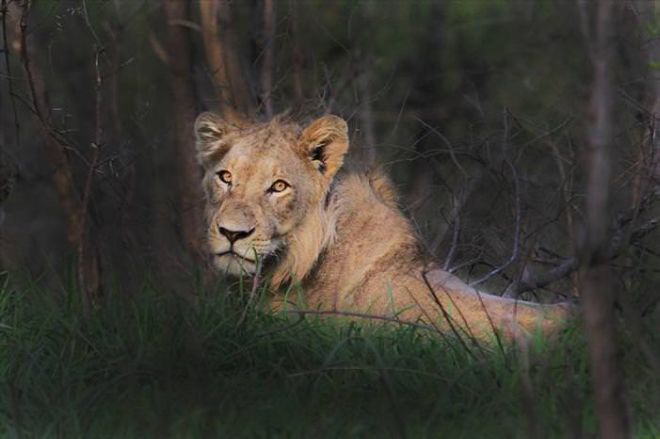 A thoughtful looking lion on safari at Kruger National Park.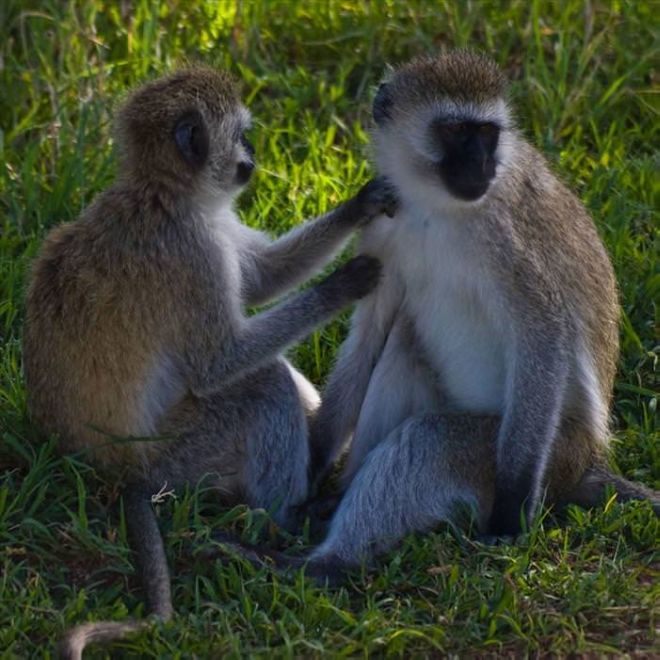 Vervet monkeys doing some important preening at the Serengeti National Park, Tanzania.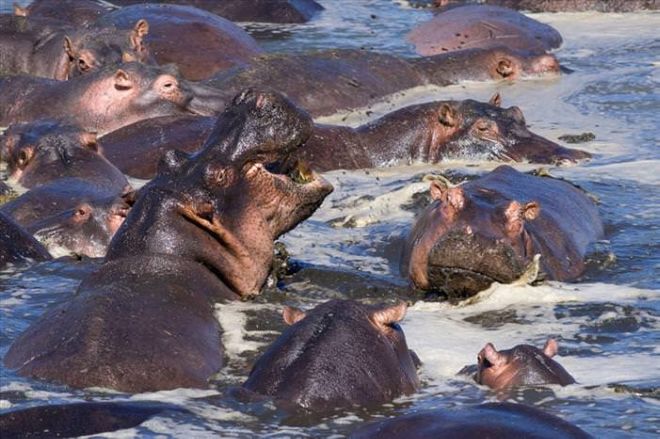 A group of hippos, Tanzania.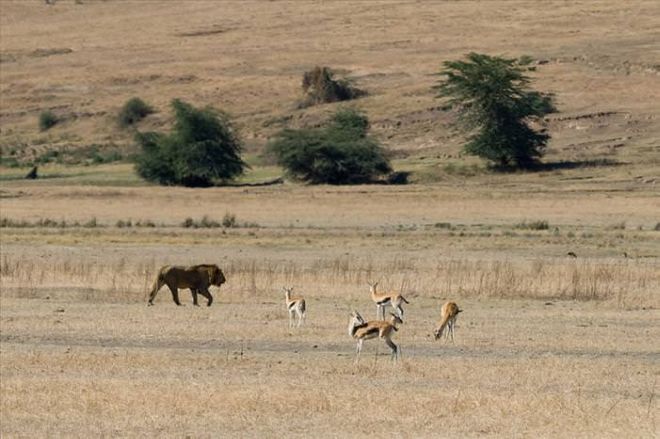 Male lion ignoring a group of Thomson's Gazelles.