Everyone likes to call themselves 'an adrenaline junkie'. Seriously, the term gets thrown around way too loosely nowadays. Guys, getting an absolutely random tattoo and watching Roadies at home doesn't make you a tough cookie. If you really think you can handle the racing heartbeat and the sudden rush in your tummy, these are the things you should be planning to do. Fasten your seat belts because these will knock your socks off.
1. Sky diving – The Palm of Dubai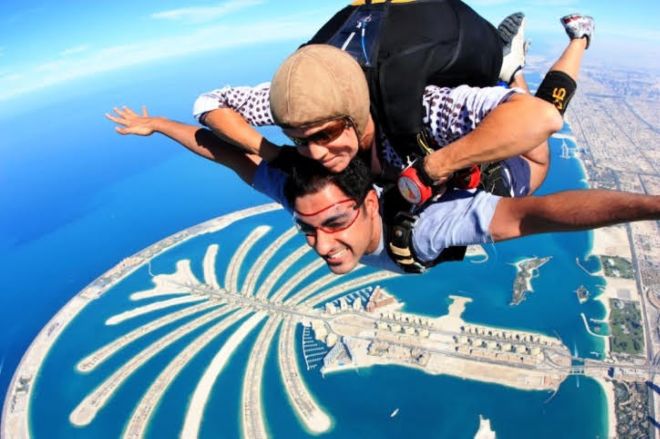 Skydiving over the Palm is a special experience even for regular skydivers. The check-in process is easy, the facilities sparkling clean and impressive. Instructors are friendly, reassuring and lots of fun. These guys know what they're doing and do it extremely well. It is something you'll remember for the longest time. Not for the faint-hearted though. Actually, none of these points below are.
2. Takabisha Roller Coaster – Japan

It is not called the steepest roller coaster in the world for nothing. See that, on the extreme right? That's a 121° drop. Located at the Fuji-Q Highland theme park in Fujiyoshida, Yamanashi, Japan, this one would put the best of roller coasters around the world to shame. Extremely badass.