Animal images appear behind the Mona Lisa
According to experts, we can see the image of the head of a buffalo, a lion's head and a monkey in the scenery behind the Mona Lisa if the complete strokes are drawn and rotated at an appropriate angle.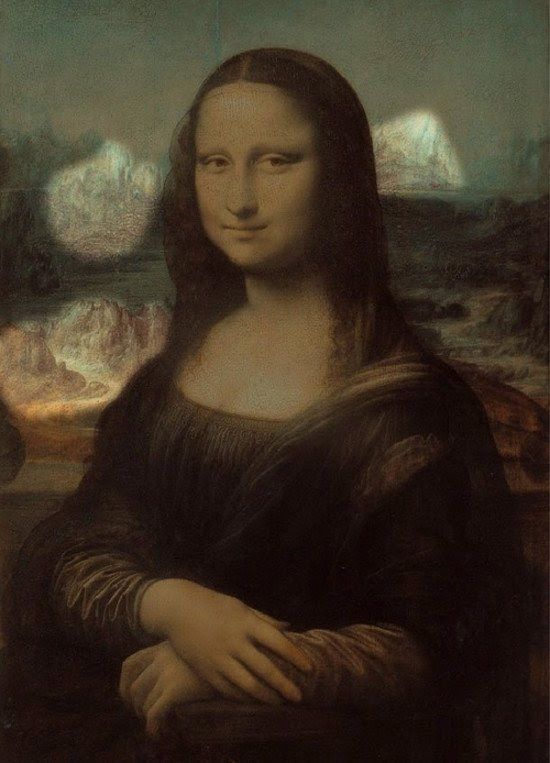 Light spots are highlighted to mark the position of the animals in the picture.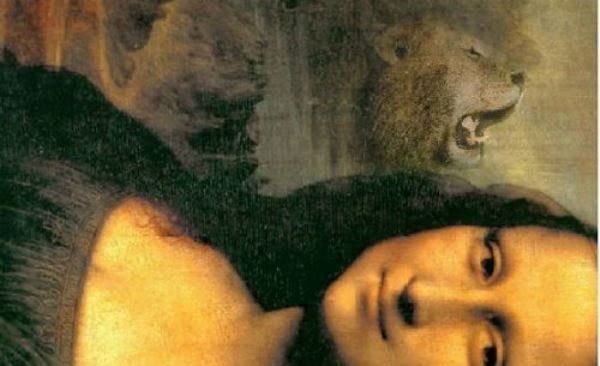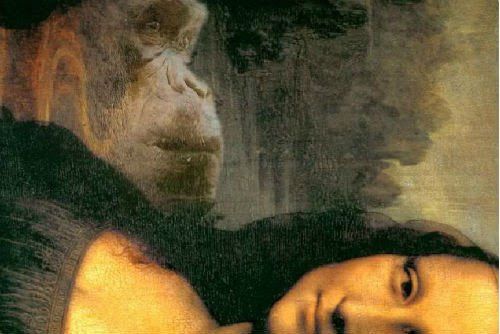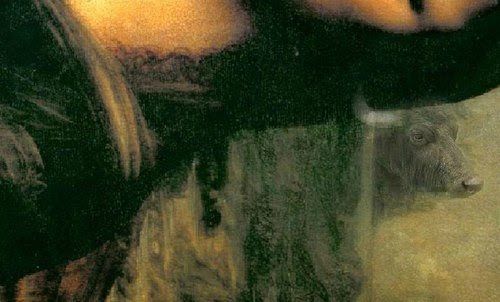 The heads of animals are reproduced more clearly.
They even discovered a crocodile or a snake hidden in the left hand of the Mona Lisa.