9. Tower Bell, Wheaton, IL, Wheaton University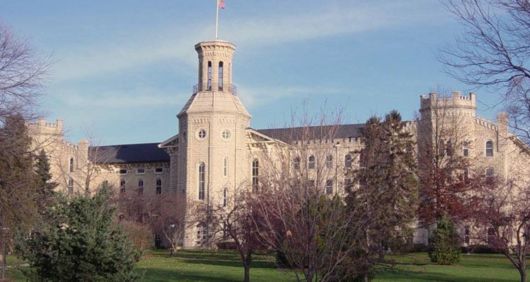 In 1898 and 1918 ringing of the Tower Bell represented serious matters such as calling students to prayer and announcing the beginning of the Spanish-American war. Thereafter the mood of the bell lightened to that of announcing marriages and most recently, engagements. The past few decades, newly affianced couples go up the Tower to ring the bell as an announcement of their engagement. Couples leave pictures that are kept in the Tower memory book, and have their names registered in the "Up the Tower" list that is printed in the student newspaper. The school's alumni always come back to commemorate their wedding anniversaries; ringing the bell and finding their names on the wall. The tradition states that couples ring the bell in three sets of seven for engagements and seven sets of three for weddings.


8. Campaniling, Ames, IA, Iowa State University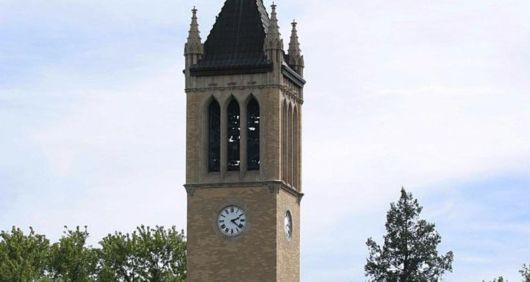 Way back in 1960 an ISU school paper wrote that a girl wasn't really an Iowa State coed until she had been kissed under the campanile just as the bells tolled midnight. This practice of midnight smooching in Iowa is known as "Campaniling." One can get in on the Cyclone rite of passage during homecoming or Veishea by participating in mass Campaniling, which makes hundreds of Iowa Staters flock the central campus for midnight fireworks and kisses. As much as Mass Campaniling is fun to engage in, the real tradition lies in you and your sweetheart sneaking away to central campus and stealing kisses from each other as the bells strike midnight.